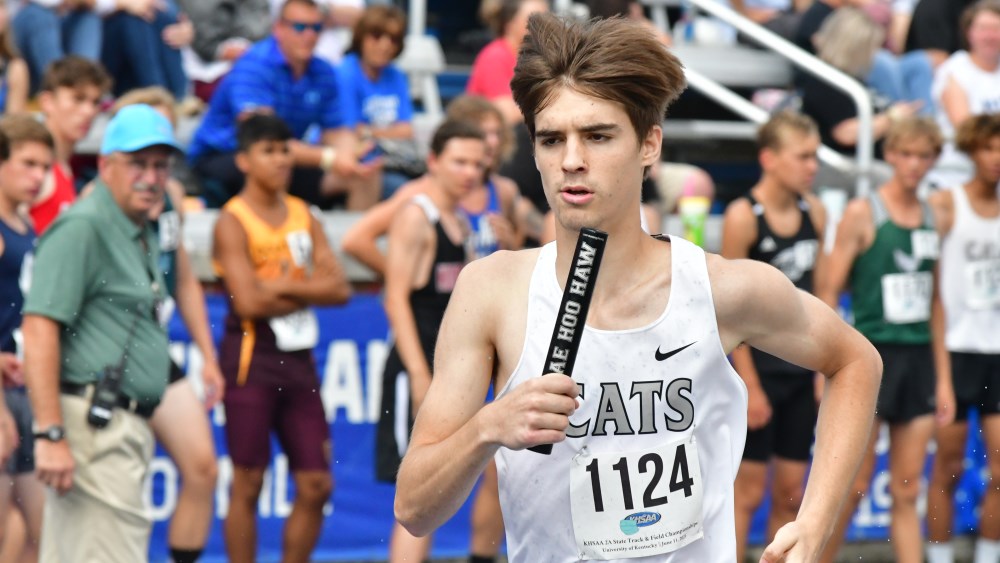 Helped by a pair of top-three finishes by Jaquellus Martin, Trigg County finished in 15th place Friday at the Class 2A Track and Field Meet in Lexington.
Martin won the 200-meter dash in 22.06, setting a new school record and becoming the first Trigg runner in 26 years to win a state title.  Martin also finished third in the 100-meter dash.
Austin Cavanaugh finished 11th in the 1600-meter run in a time of 4:46.87 – fifth fastest ever run by a Trigg athlete at the state meet.
It was a tough delay for Trigg County's relay teams.  The 3200-meter relay team of Ryan Simpson, Marshall Jenkins, Austin Cavanaugh, and Riley Thompson finished with a time of 8:45.90, which would have been the fourth-fastest in school history and good for eighth place.  However, they were disqualified for a lane violation.
The 1600-meter relay team of Cavanaugh, Thompson, Simpson, and Jaquellus Martin ran a time of 3:38.82, which was good for 10th place but missed medaling by .87 seconds.
Martin's finishes gave Trigg County 16 points in the team standings, good for 15th place. It was Trigg's best finish at the state meet in 13 years.