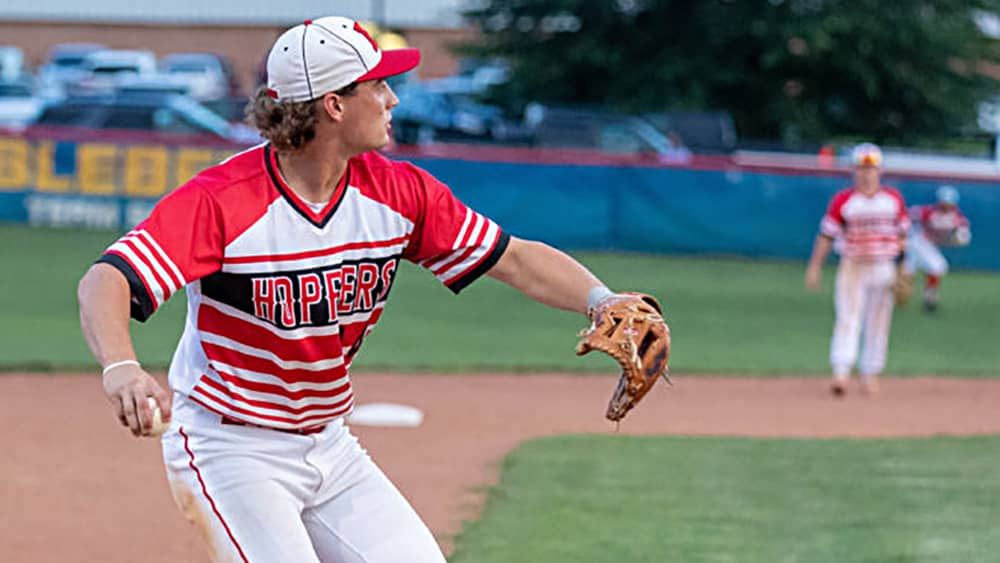 The Hoptown Hoppers were limited to just five base hits in an 8-3 setback at the Full Count Rhythm Saturday night.
The win allowed the Rhythm to clinch its first South Division title in the Ohio Valley League.
Full Count (31-11) never trailed after putting up four runs in the bottom of the second inning.
Hoptown (20-19) got as close as 5-3 in the top of the fourth on a three-run home run by Kurt Paldino. But the Hoppers were blanked the rest of the way.
With four games left in the regular season, the Hoppers are 9.5 games behind the Rhythm in the league standings and four games behind the second-place Fulton Railroaders in the South Division.
The Hoppers will play at home Sunday night, hosting the Franklin Duelers with a 6 p.m. first pitch.