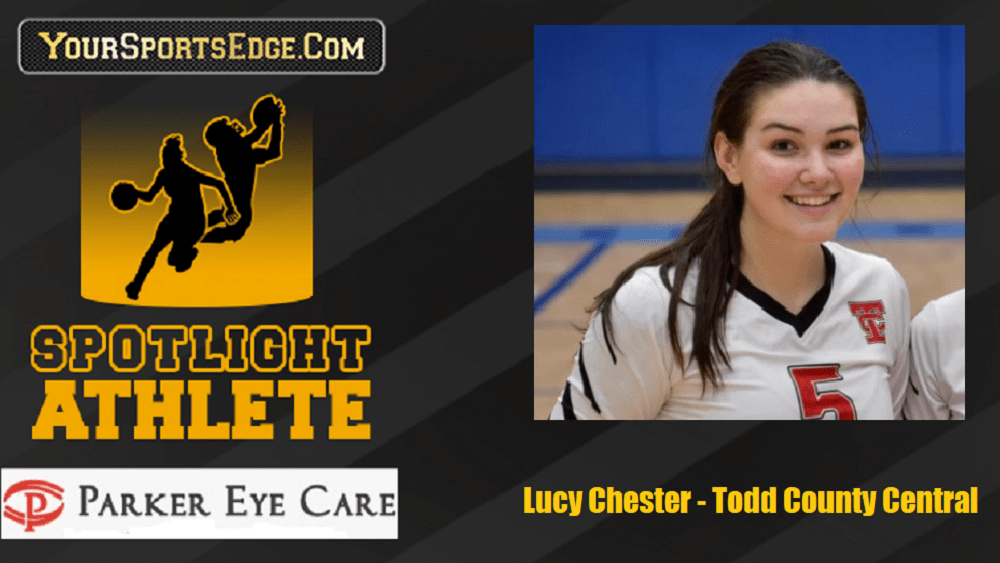 If you look up athletic versatility in the dictionary, you could very well find the picture of this Todd County Central athlete. Lucy Chester is among the best volleyball players in the 4th Region and is pretty doggone good on the basketball court as well.
Lucy, a junior this year for the Lady Rebels, has been a part of the volleyball program since her 7th-grade year. She is one of those "high-flying" players that brings "air" to her game and an "air of excitement" when she takes to the court.
In 2020, Chester had 267 kills, 251 digs, and 61 service aces in leading the Lady Rebels to a 10-12 record and an appearance in the 4th Region tournament. In a more "normal" season in 2019, Chester had 379 kills, 91 digs, and 67 aces.
On the basketball court, Lucy Chester is also among the 4th Region's top players. During the abbreviated 2021 season, she averaged a double-double with 12.2 points and 10.2 rebounds per contest. In a full season in 2019-2020, Chester finished averaging 10.2 points and 6.4 rebounds.
Pretty good athlete, pretty good young lady. This week's "Spotlight Athlete", presented by Parker Eye Care is Todd County Central's Lucy Chester.