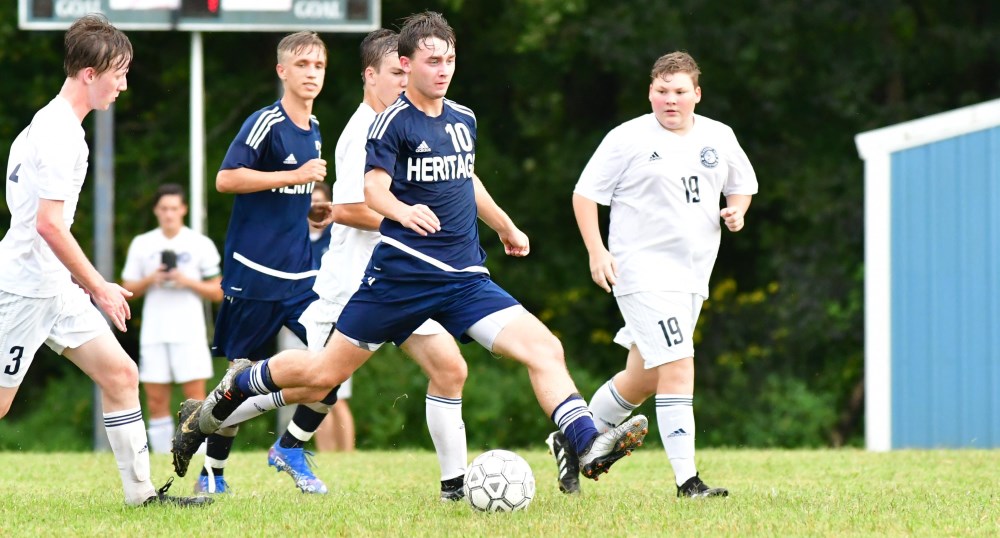 Trenton Hayes had a natural hat trick in the first half, and Vova West followed with three goals of his own to help Heritage Christian Academy to an 8-0 win over Pleasant View, Tenn. Tuesday.
It was HCA's third clean sheet in four matches this season. The defensive unit of Trenton Fowler, Rachel Robson, and Landen Wells along with Carlos Robles, Kris Ruth, and Emilie Young limited Pleasant View to just five shots in the match and helped the Warriors control possession for most of the match.
Offensively, Hayes and West provided the punch as the Warriors set a season-high with eight goals.  Hayes scored a natural hat trick in a 16-minute stretch of the first half. West and Ruth assisted on two of Hayes' goals.
West scored two goals in three minutes to push the HCA lead to 5-0 in the 35th minute.
Robles scored unassisted in the 37th minute for a 6-0 Warrior lead.
In the second half, Hayes scored from West in the 46th minute for his fourth goal, and West completed his hat trick in the 66th minute.
Ruth and Walker Ashby combined for the clean sheet in goal.
Heritage Christian Academy [3-0-1] will travel to North Hardin Christian Friday and host Christian County in its first KHSAA matchup Saturday afternoon.