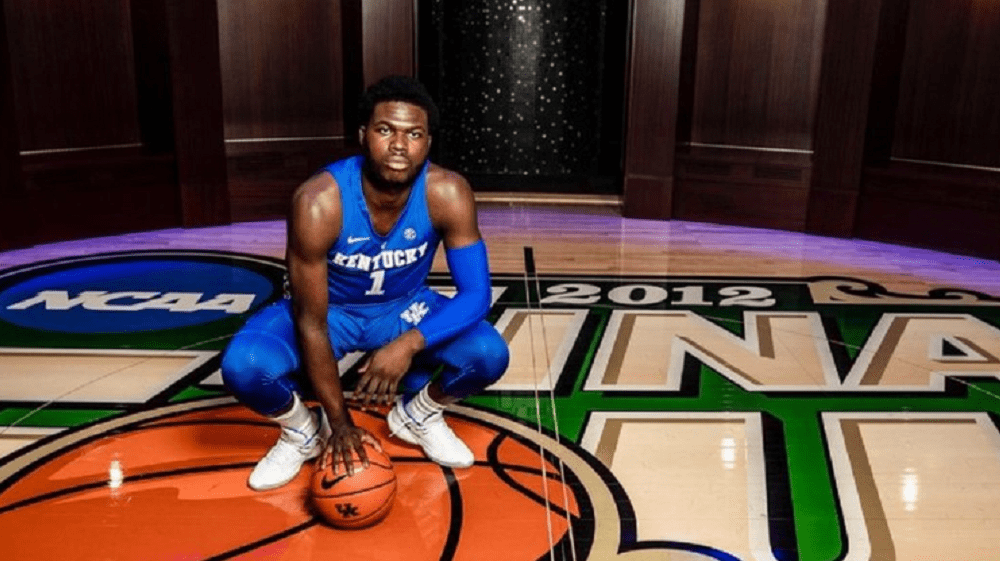 Chris Livingston (Instagram Photo)
It was less than four months ago when Kentucky coach John Calipari offered 6-7 wing Chris Livingston a scholarship and it was just three weeks ago that the five-star forward made an official visit to UK. However, as expected Livingston, a consensus top 10 player (and as high as No. 4 in one recruiting ranking), verbally committed to the Wildcats Wednesday night to join Shaedon Sharpe and Skyy Clark in what is the nation's No. 1 rated recruiting class.
ESPN national director of recruiting Paul Biancardi says Livingston has "shades" of Keldon Johnson and Michael Kidd-Gilchrist, two former UK stars, in his game.
"Livingston scores best in the transition game attacking the rim and finishing plays. He comes at defenses in a downhill fashion in the half-court. He will get plenty of second-chance points and paint points," Biancardi posted on Twitter.
Livingston was the MaxPreps Ohio Player of the Year last season when he averaged 31.1 points, 15.8 rebounds, 6.5 assists, 4.7 steals, and 4.3 blocks per game. He shot 71 percent from the field. He flirted with a quadruple-double in January when he had 54 points, 12 rebounds, eight assists, and eight steals. He scored over 2,000 points in three seasons in Ohio at two different schools.
He has transferred to Oak Hill Academy in Virginia for his senior season to play for coach Steve Smith, a Kentucky native. He's viewed as a player who could play two-guard, small forward, or power forward in college. He's an improved shooter who is working to increase his range. Smith says he is also a better defender and passer than most realize.
Smith coached former UK stars Ron Mercer and Keldon Johnson at Oak Hill along with numerous other future NBA players.
"He's comparable to all of those big-time guys I have had and he's going to get better because he works so hard," Smith said. "He's also one of the best teammates you could want because he is about the team and not himself."