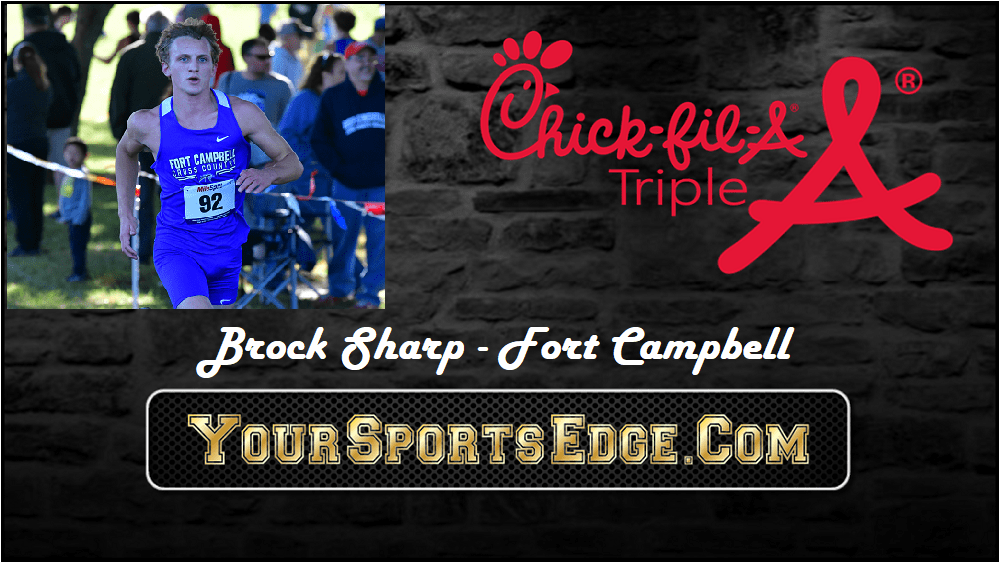 Brock Sharp is not OK with just being OK.
That's why the Fort Campbell High School senior keeps himself busy both in the classroom and in the field of play. And the discipline he instilled in himself is helping him achieve his goals in both areas.
Sharp is a three-sport standout for the Falcons. He recently ran at the Class 1A state cross country meet and is now preparing himself for the upcoming wrestling season. Also this winter, Sharp will compete with the Falcon swim team.
In the classroom, Sharp is one of 16,000 National Merit Semifinalists. His SAT score of 1540 and his ACT score of 34 put him in a nationwide pool of semifinalists that represent less than 1% of high school seniors.
Sharp had to submit his personal résumé, write an essay, and submit his test scores in order to attain the prestigious honor. He said the help he received from his teachers in taking the practice tests helped him attain his high scores. He also said being an athlete helped him through the practice testing process.
"Overall, I've always been good at taking tests and worked to practice at it," Sharp said. "Being an athlete has taught me to put my head down and keep going even if you don't want to do it, because you know you will get better."
The discipline he uses to score well on tests and score well in the field of play is something he hopes will take him to West Point. Sharp has been accepted academically and has a spot reserved for him at West Point. He is now awaiting a congressional nomination.
"I'm very focused on discipline. It's going to push me to be the very best I can be. It's going to have me waking up early. It's going to have me working out. It's going to push me academically. That's something I appreciate because I'm not OK with just being OK."