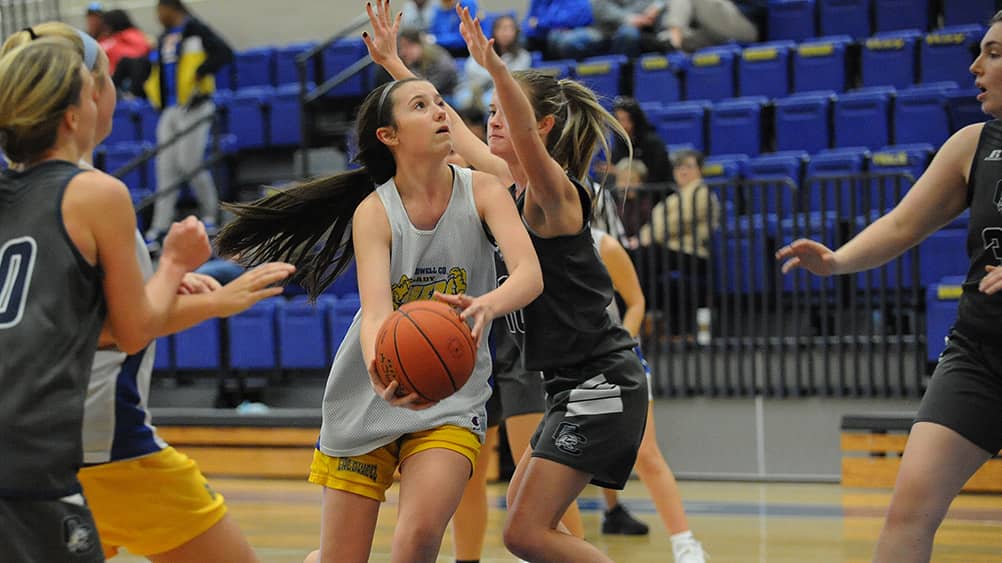 The Caldwell County Lady Tigers saw their first scrimmage action of the season on Saturday, but dropped a pair of home tilts.
Caldwell's girls were outscored by Christian County 45-20.
The Lady Tigers then bowed to Ohio County 31-28. Caldwell won the first half 15-11 but dropped the second half 20-13.
The teams played two 15-minute halves with a running clock.
YSE was there and has photos.

Lady Tigers Host Scrimmages