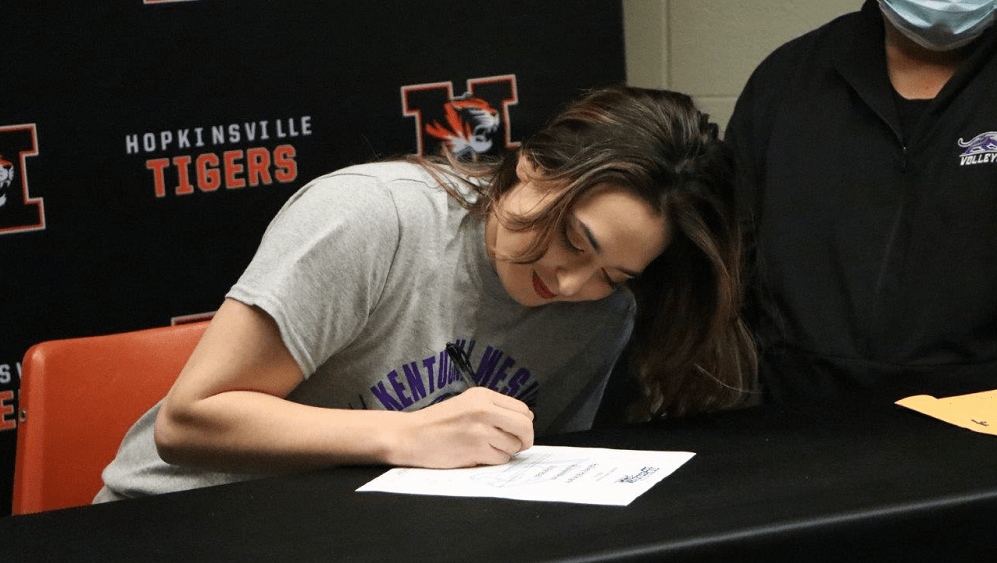 After being a part of the Hopkinsville High School varsity volleyball team since her freshman season, Hailey Hallmark will now get the chance to continue her career on the collegiate level wearing purple and white. Hallmark officially signed Thursday afternoon to play for the Kentucky Wesleyan College Panthers.
Hallmark led the Lady Tigers in kills her senior season in 2021 with 131. She also topped the team in blocks with 46.
The numbers for her junior season in the COVID impacted year of 2020 were impressive. In only 18 matches, she led the team with 139 kills and 68 blocks.
Hallmark heads to Owensboro to join a KWC volleyball program that plays NCAA Division II in the Great Midwest Athletic Conference.

Hailey Hallmark Signing