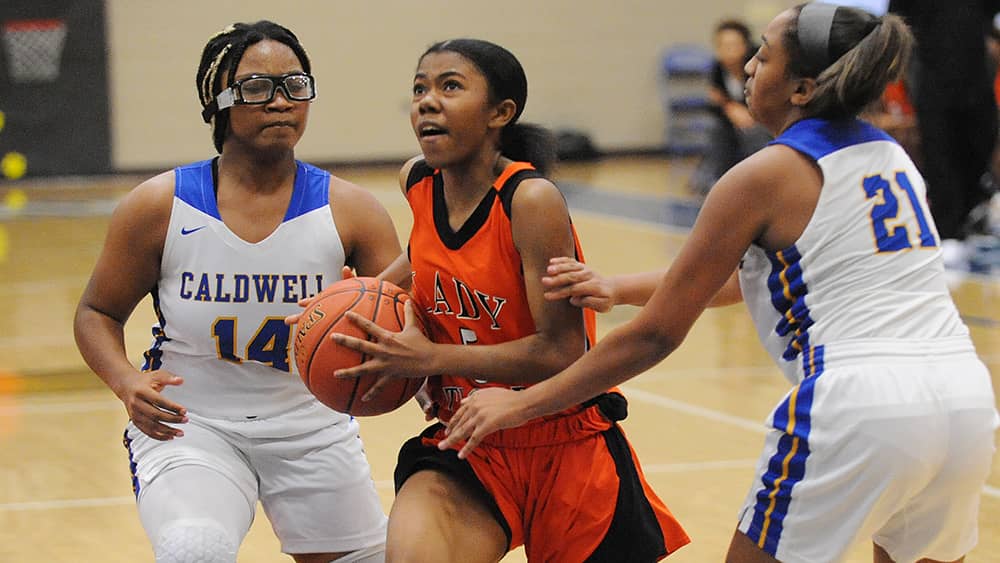 Hopkinsville opened the game with a big run, and had four players score in double figures while posting a 78-51 victory at Caldwell County in girls' basketball action Tuesday night.
Hoptown (2-3) scored the first nine points of the game as part of a 19-3 opening run.
Shaterrea Bellamy's layup gave Hopkinsville its 16-point lead with still 2:33 left in the opening quarter.
Caldwell (0-6) trimmed a 24-7 deficit after one period to just seven in the second quarter.
However, Hopkinsville got to halftime with a double-digit lead at 36-26.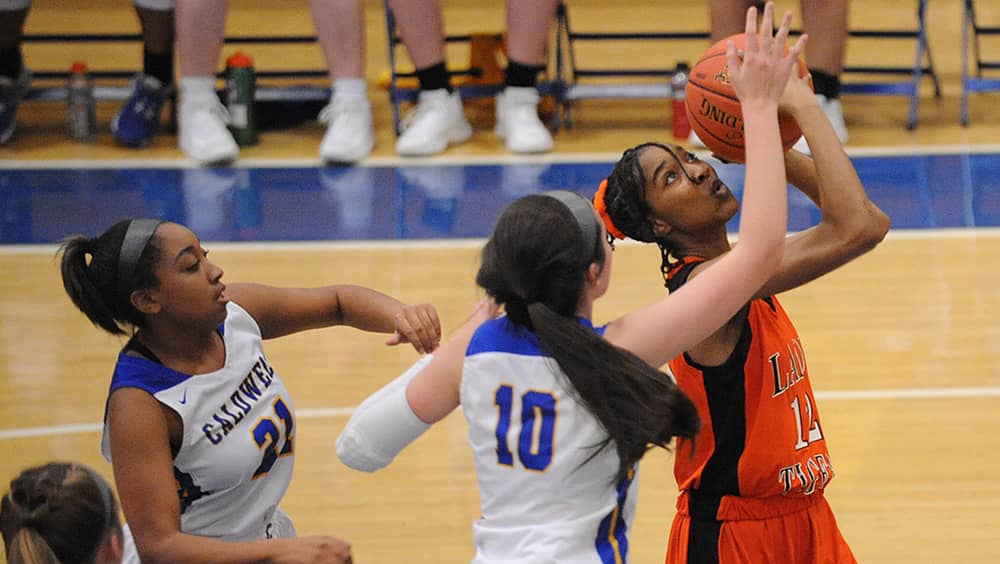 It was all Hoptown after the break, with the visitors holding a 42-25 advantage in the second half to stretch the final margin to 27 points.
Caldwell was forced into 35 turnovers in the contest.
Bellamy finished with a game-high 15 points for Hopkinsville while Kahtavia Fleming and Shiyah Forte each had 14. JaChia Pendleton had 12. Lashanti Wilson just missed double figures with nine points and LaTaijha Cherry had eight.
Caldwell was led by Brylee Butts, who had 14 points. Katy Smiley had eight points and 10 rebounds while Parris Gray also added eight points.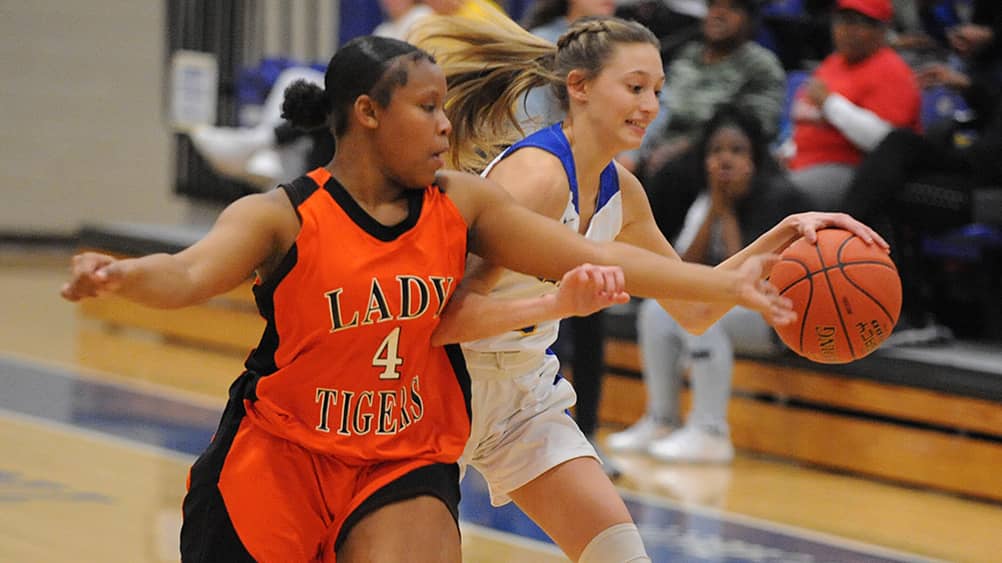 Hopkinsville will next play in the McCracken County Hardwood Tournament next Monday and Tuesday.
Caldwell is in action again on Thursday in the Murray Bank Hardwood Classic at Calloway County. The Lady Tigers will play two games that day, facing Mayfield at 4:30 p.m. and host Calloway at 7:30.
Hopkinsville          24   12   21   21—78
Caldwell County     7   19   14   11—51
Hopkinsville (2-3) — Shaterrea Bellamy 15, Kahtavia Fleming 14, Shiyah Forte 14, JaChia Pendleton 12, Lashanti Wilson 9, LaTaijha Cherry 8, Faith Dansbury 5, TyNaijia Green 1.
Caldwell County (0-6) — Brylee Butts 14, Katy Smiley 8, Parris Gray 8, A.J. Hollowell 6, Presley McKinney 6, Morgan Aikins 5, Jakhia Copeland 2.