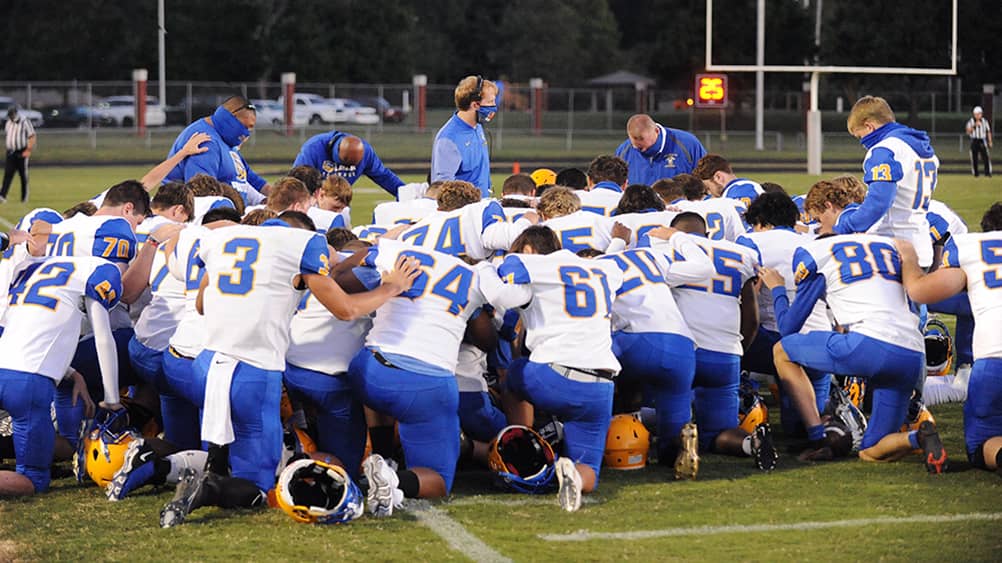 Caldwell County's 2022 football schedule will look a lot like its 2021 docket — just with the home and away dates changed.
The upcoming high school season will be the final year of the two-year contract cycle as well as being the last season before the Kentucky High School Athletic Association realigns its six classes across the commonwealth.
The 2022 season is also scheduled to be the last with intra-district play in the postseason. The KHSAA has voted to go back to cross-district play in the playoffs beginning in 2023.
In addition, the upcoming season could see Caldwell's rivalries with Christian County and Hopkinsville come to an end, depending on the consolidation plan for those two schools. Christian and Hoptown are slated to merge into one school, possibly before the 2023-24 school year.
Caldwell went 7-4 last year in head coach Will Barnes' second season as Tiger skipper.
Here is Caldwell's 2022 schedule:
2022 CALDWELL FOOTBALL SCHEDULE
Aug. 5 – at Owensboro Catholic (Scrimmage)
Aug. 12 – OWENSBORO (Scrimmage)
Aug. 19 – at Christian County
Aug. 26 – at Madisonville-North Hopkins
Sept. 2 – HOPKINSVILLE
Sept. 9 – CRITTENDEN COUNTY
Sept. 16 – at Union County
Sept. 23 – BALLARD MEMORIAL *
Sept. 30 – at Mayfield *
Oct. 7 – at Fort Campbell *
Oct. 14 – MURRAY *
Oct. 28 – TRIGG COUNTY (139 Bowl)
* Class 2A 1st District games