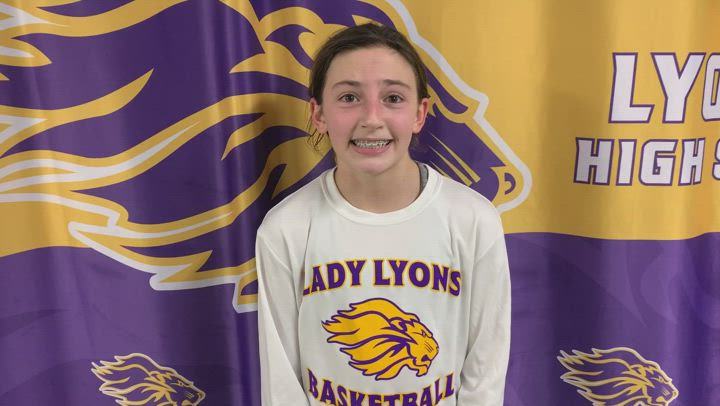 Seventh grade point guard Piper Cotham is usually the shortest player on the basketball court, but her play was big in overtime Thursday night for Lyon County.
Cotham scored six of her seven points in the extra period, had a key steal early in OT to get the Lady Lyons started on the right foot, and grabbed three key rebounds as Lyon upended Crittenden County 65-55.
YSE caught up with the Lyon point guard following the contest.