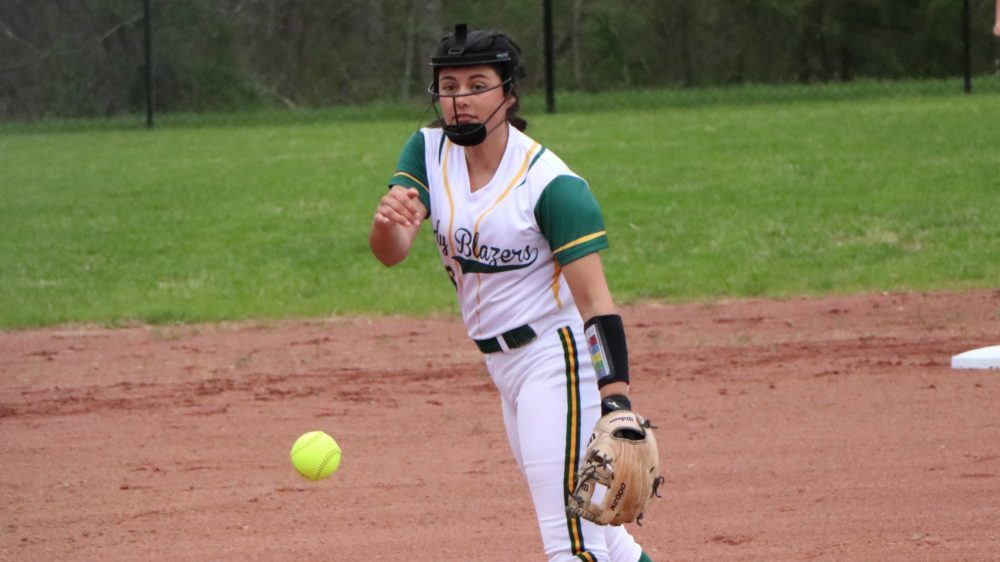 After a bit of a slow start, the University Heights Academy Lady Blazers picked up their second win in their last three outings Tuesday evening. The Lady Blazers scored 18 runs over their final four at-bats to come from behind and roll past Fort Campbell 19-7.
The Lady Falcons had a good start to the evening, taking a 3-1 lead after the opening inning. Fort Campbell was able to take advantage of a hit batter, two walks, and a Lady Blazer error to get to the lead.
Fort Campbell would hold the lead until the top of the fourth when things began to get away from them. UHA got started with an RBI double from Jaila Batey. That was followed by an RBI single from Amaryia Bass. Krista Keller would drive in another run with a single. Mallory Ladd capped off the scoring with a bunt RBI single, giving the Lady Blazers a 7-3 lead.
After the Lady Falcons cut the lead to 7-4 in the bottom of the inning. But UHA quickly got that run back, and then some. Two walks, a hit batter, an error, and an RBI single pushed the UHA lead to 11-4 in the top of the fifth, ending any hopes for a Lady Falcon comeback.
The Lady Blazers would add two more runs in the sixth and six runs in the seventh to extend the lead to the final margin.
Krista Keller led the attack for the Lady Blazers, going 4-6 with 3 RBIs and three runs scored. Regan Pollard ended up 4-5 with two RBIs and four runs scored.
UHA also was able to take advantage of ten walks and four hit batters.
Hope Balzeski was 2-2 for the Lady Falcons with three runs scored. Danika Gonzalez was 1-4 with two RBIs.
Mallory Ladd picked up the win in relief for the Lady Blazers. Ladd went 4 1/3 innings, giving up three runs on two hits, striking out three while walking five.