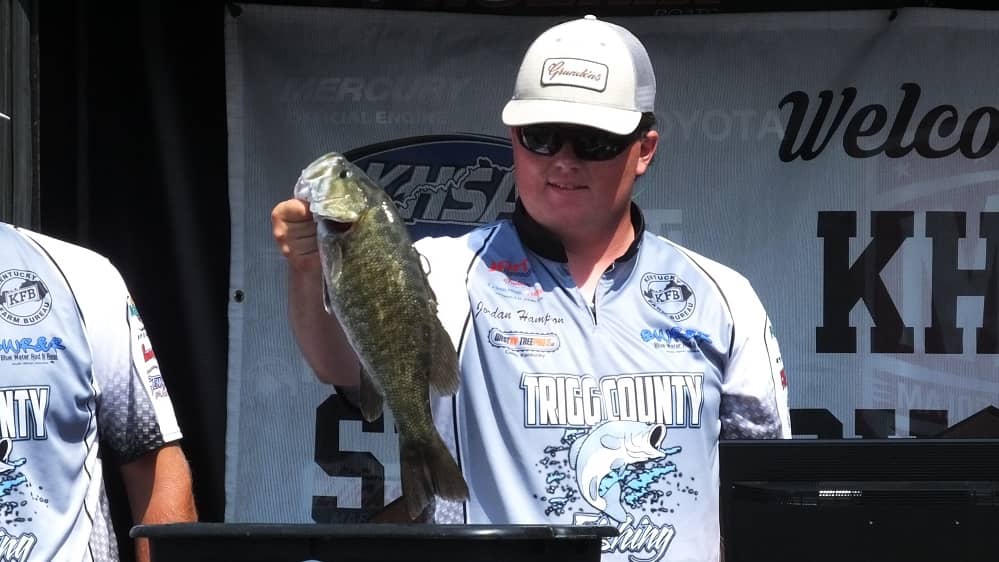 Both Trigg County boats finished in the top half of the field at the KHSAA Bass Fishing State Tournament on Saturday, led by Avery Ethridge and Aidan Moore in 24th-place with a total weight of 14-pounds, 13-ounces.
After bringing in three fish at 8-pounds, 7-ounces on Friday, Ethridge and Moore equaled that haul on Saturday but weighed in a little lighter at 6-pounds, 6-ounces.
Jordan Hampton and Hunter Shelton were also on the water for Trigg County after bringing in two fish for 3-pounds, 10-ounces on Friday.  The duo had more luck on Saturday, with three fish totalling 7-pounds, 12-ounces giving them a 36th-place finish.
Montgomery County's Gabe and Tryton Amburgey took home the state title with ten fish for a total of 25-pounds, 3-ounces over the two-day event.
Henderson County's Quinn Harman and Gavin Stevens finished 6th with eight fish for 21-pounds, 3-ounces, and McCracken County's Blake Jeffrey and Harley Valerius came in 13th with nine fish weighing 18-pounds, 13-ounces.

PHOTOS – Trigg County at the KHSAA Bass Fishing State Tournament (Day 2)