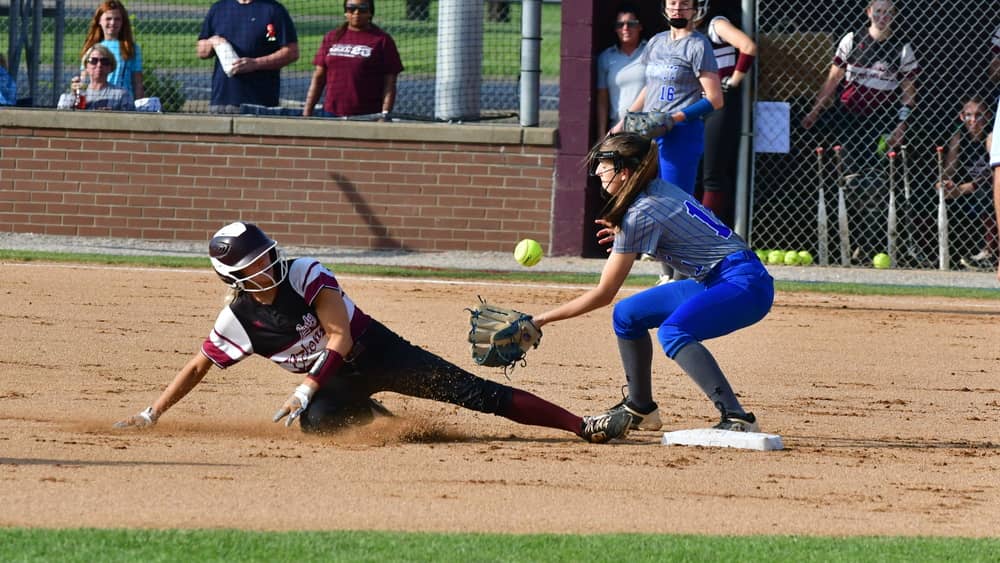 Henderson County began play in the region softball tournament Tuesday as both the host and the favorite to repeat as champions. The Lady Colonels moved into the semifinals for the fourth straight year with a 12-2 win over Crittenden County.
The Lady Colonels, who led the region in team home runs in 2022, never left the yard but used six extra-base hits to score in every inning but the fifth.
Henderson took control early with four runs in both the first and second innings. Hallie McCracken had the big hit of the first inning, just missing a home run with a two-run triple off the right-field fence. She scored on the same play on an errant relay throw.
Julianna Hibbs added a two-run double in the second inning to up the Lady Colonel lead to 8-2.
Hibbs, McCracken, Taylor Troutman, and JaMaya Byrum each had two hits for Henderson County. Kaytlan Kemp had three hits and scored three times from the leadoff spot.
Anna Kemp improved to 16-0 in the circle with six innings of five-hit ball. She struck out 11 and walked one and actually saw her ERA inch up to 1.33.
Crittenden County got their runs in the second inning when Aubre Conyer was hit by a pitch with the bases loaded and Anna Boone drew a bases-loaded walk.
The Lady Rockets (10-20) had five hits with Andrea Federico smacking a double.
Henderson County (30-2) will play Madisonville in the semifinals Wednesday.