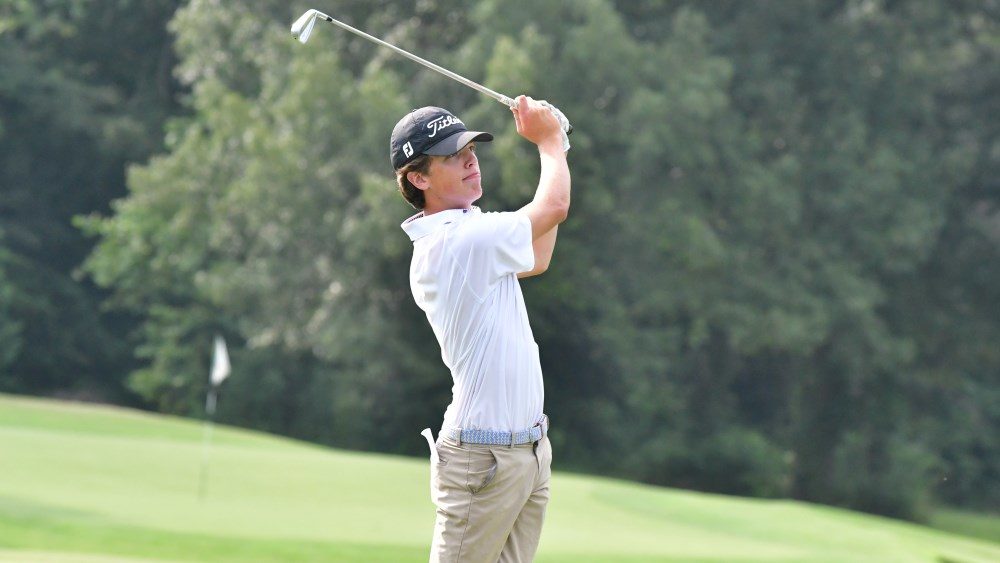 YSE File Photo
It turned out to be a good holiday weekend for Trigg County's Hunter Reynolds. With a big round on Sunday, Reynolds took 1st place in the Boys 15-18 division of the two-day combo event of the Bluegrass Golf Tour at Drake Creek in Ledbetter.
After shooting a 75 on Saturday, Hunter Reynolds shot a 71 on Sunday giving him first place for the day and first place for the two days of the event.
River Stilley, of Benton, Illinois, was second for the two days with a 147.
Haydon Reynolds, of Cadiz, and Hunter's younger brother, took 8th place in the combo. Hayden Engler, of Eddyville, tied for 9th. Ty Butts, of Cadiz, tied for 12th.
On Saturday, Rafe Blankenship, of Scottsville, took first place with a 70. Aidan Poston, of Murray, was second with a round of 73. Hunter Reynolds tied for fourth, Hayden Engler tied for ninth, Haydon Reynolds tied for 13th, while Ty Butts took 15th.
Sunday, Hunter Reynolds 71 took first place. River Stilley finished second. Haydon Reynolds tied for fifth. Ty Butts tied for 8th place, while Hayden Engler tied for tenth.