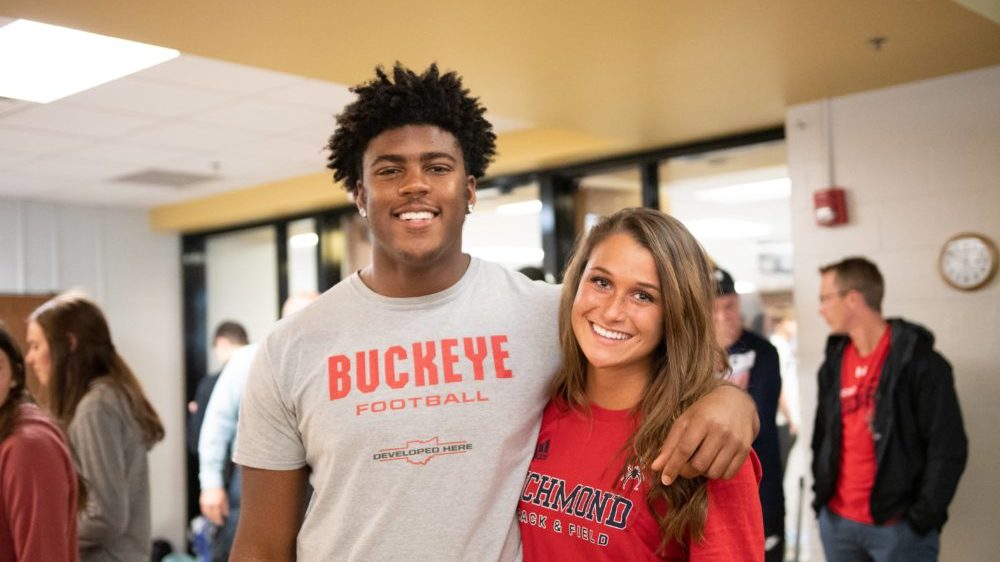 Tommy Ziesmer had a lot of schools, including Ohio State, pursuing him but he made an early decision to commit to Kentucky. (Chris Zollner Photo)
Kentucky defensive line coach Anwar Stewart demands a lot physically and mentally from his players. For some, his demands can be overwhelming but others excel under his coaching.
Boyle County senior defensive lineman Tommy Ziesmer recently gave his verbal commitment to Kentucky. However, Boyle coach Justin Haddix doesn't think Ziesmer will be overwhelmed.
"I think if you knew (assistant) coach (Boone) Goldsmith and (assistant) coach (Travis) Burns, you would know he does not get any slack here with us just because he is talented," Haddix said.
"We coach the best players the hardest. He gets double teamed a lot. Then if you are not starting on offense for us, you are on the scout team defense against our first team. So Tommy is used to working hard."
Haddix said Ziesmer understands what lies ahead at Kentucky playing for coach Mark Stoops and going against Southeastern Conference competition.
"Kentucky is where he wanted to go," Haddix said. "They are getting a freak. He is the most athletic, strongest kid I have been around in  my 15 years of coaching."
Haddix noted that Ziesmer is 6-2, 250pounds and runs the 100-meter dash in 11.6 seconds.
"He is a phenomenal athlete and phenomenal in the weight room. He is also probably the fastest kid on the team. He has great hands, heavy hands. When he puts his hands on your, he is getting movement. He is really good technique-wise," Haddix said.