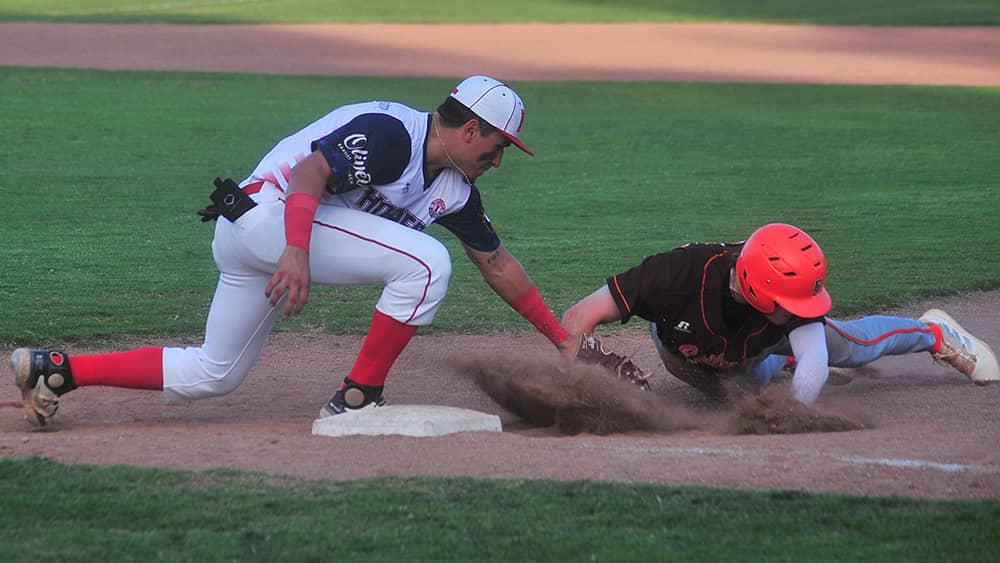 A six-run first inning helped the Hoptown Hoppers build a 7-0 lead through three innings.
But Hoptown had to hold on late for a 10-9 triumph — ending Sunday's game on a strikeout after the Fulton Railroaders had loaded the bases.
Arren Hash went the final 4.1 innings on the mound to pick up the win for the Hoppers. He struck out six and walked three while allowing just one earned run on one base hit.
Still, a walk, two hit batters and a Hoptown error helped Fulton (5-4) to score twice in the top of the ninth inning to get to within a single run — and load the bases.
But Hash (3-0) fanned the next batter looking to preserve the victory.
Ren Tachioka was 4-for-5 and scored twice for Hoptown, which outhit Fulton 11-10.
Landon Rogers was 2-for-3 with an RBI and three runs scored for the Railroaders.
The Hoppers ended a three-game losing skid. Meanwhile, Fulton has now dropped three straight.
Hoptown plays at home again on Monday, hosting the Owensboro RiverDawgs.