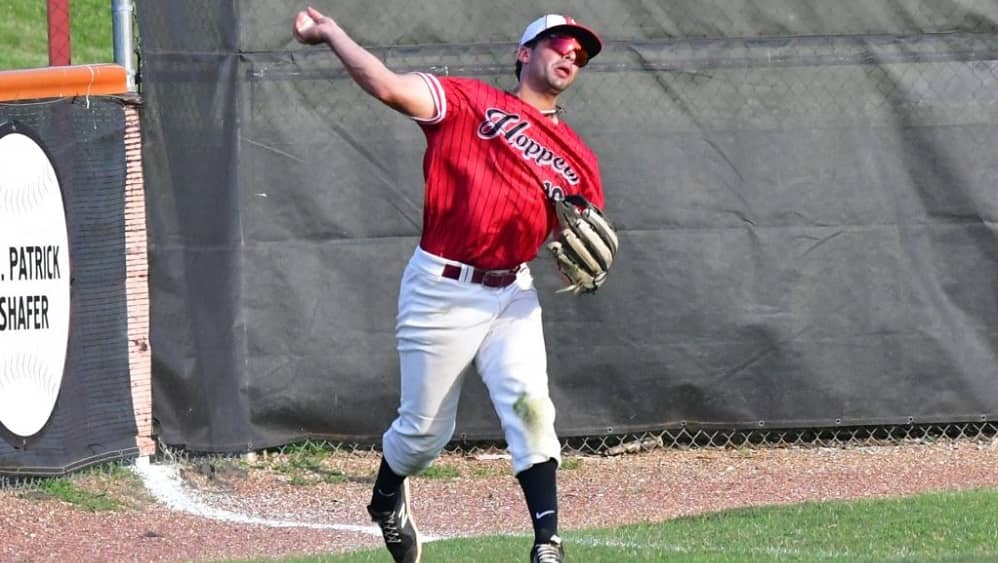 An 8th-inning three-run home run was the difference on Friday as the Hoptown Hoppers dropped a 9-6 decision on the road at the Fulton Railroaders.
The Hoppers remain in 3rd-place in the South division, three games back of 1st-place Full Count Rhythm and a half-game up on Fulton.
Trailing 3-0 in the 3rd, the Hoppers used a two-out rally to post four runs and take the lead.  Ren Tachioka's single drove in the first run, followed by RBI singles for Drew Donaldson and Ronald Brown.
Fulton tied the game in the bottom of the 3rd on Parker Estes' two-out RBI double, and regained the advantage at 5-4 on Brooks Cooner's run-scoring single in the bottom of the 4th.
Tachioka added his second RBI with a single to knot the game again in the 5th, before Brown singled in his seventh run in two games for a 6-5 Hopper lead.
However, Murray State's Estes drove in his fourth run of the game with a solo home run to again pull the Railroaders even in the bottom of the 5th.
Fulton led off the decisive 8th inning with two singles, setting the stage for Ryan Lee's three-run homer.  The Hoppers put the lead-off man on in their final at-bat, but a groundout and back-to-back strikeouts ended the game.
Dylan Brown took the loss, one of six pitchers the Hoppers sent to the mound.  Tachioka, Donaldson, Brown, and Hunter Hyden each recorded two hits for Hoptown.
The Hoppers slip to 7-6 and have Saturday off before going on the road to face the Franklin Duelers on Sunday.
The Railroaders even their record at 6-6 with the victory.  Estes was 4/5 at the plate to help Fulton outhit the Hoppers 13-10.