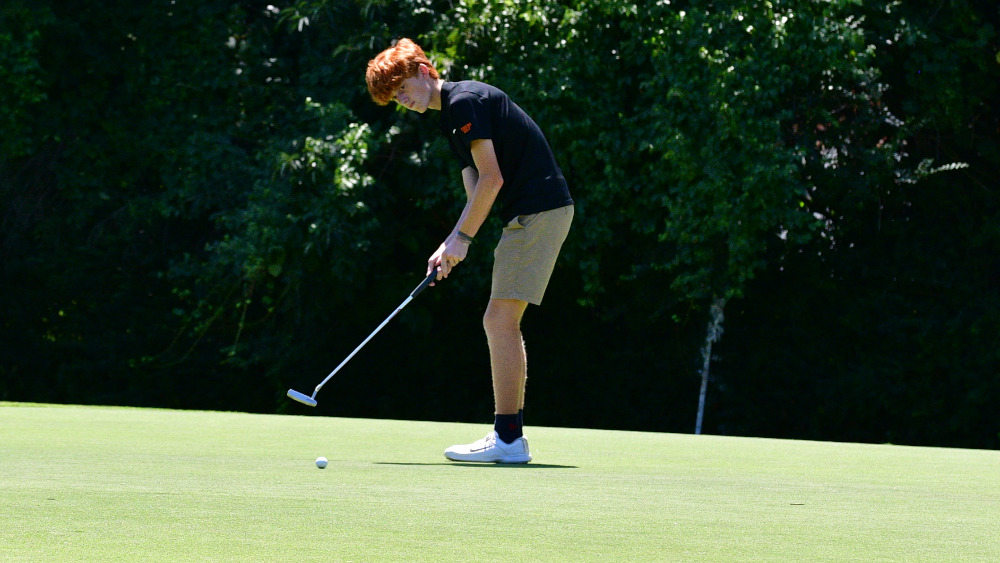 Andrew Riggs topped Hopkinsville's scorecard Saturday at the Paducah Tilghman Invitational at Paxton Park Golf Course.
Riggs shot a 79 to finish just outside the top 20. His round included a 1-over-par 37 on the back nine.
Joey Falco shot an 82 for the Tigers. Thomas Grise and Ryan Martin each shot a 96.
As a team, Hopkinsville totaled 353 points to finish in ninth place.
St. Mary's Aiden Hahn shot a 1-under-par 71 to claim first place. His Vikings' teammate Palmer Sims shot a 72 to finish in second place ahead of three other golfers.
Marshall County took the team trophy with a score of 298 from its top four golfers. D.J. Morris and Ryan Stokes each shot a 2-over 74 to lead the Marshals.
McCracken County and Trigg County tied for second place with a team score of 308.