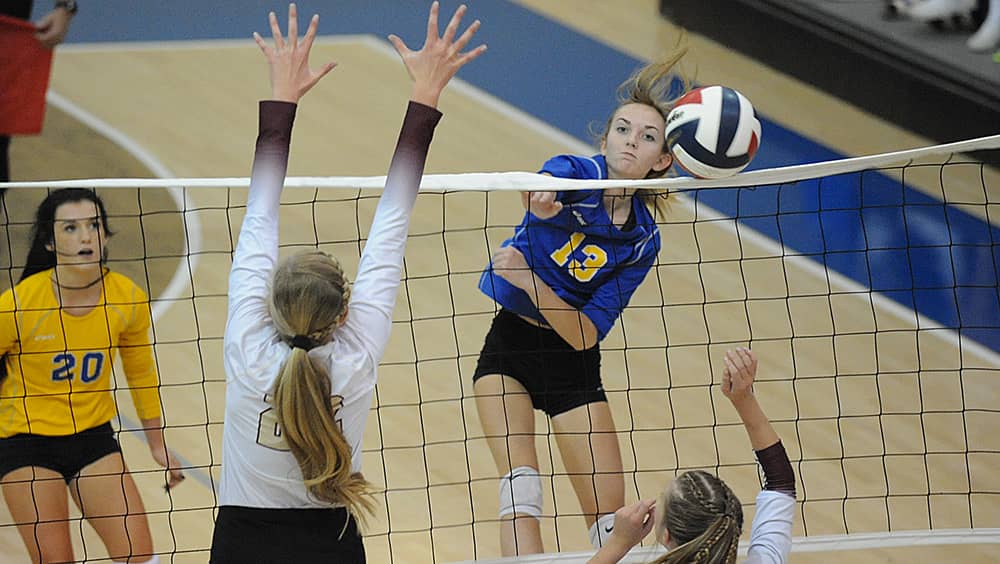 Caldwell County traveled to the 1st Region on Tuesday and brought back a win to open the 2022 volleyball season.
The Lady Tigers claimed a 3-1 triumph at Calloway County, prevailing 25-18, 25-17, 23-25, 25-18.
Ellie Ramey had nine kills, 10 digs and four aces for the Lady Tigers while Benashka Thomas, Brylee Butts and Katie Menser had seven kills apiece.
Kyndra Winters had 33 set assists, 14 digs and five aces, while Claire Knoth led the team in digs with 21.
Lily Hoard had six aces,13 digs and two kills. Rylee Thompson added eight digs and four aces.
It was Caldwell's fifth straight win over Calloway. The Lady Tigers now lead the all-time series 8-2.
The Lady Tigers will play at Heritage Christian Academy in Hopkinsville on Thursday.