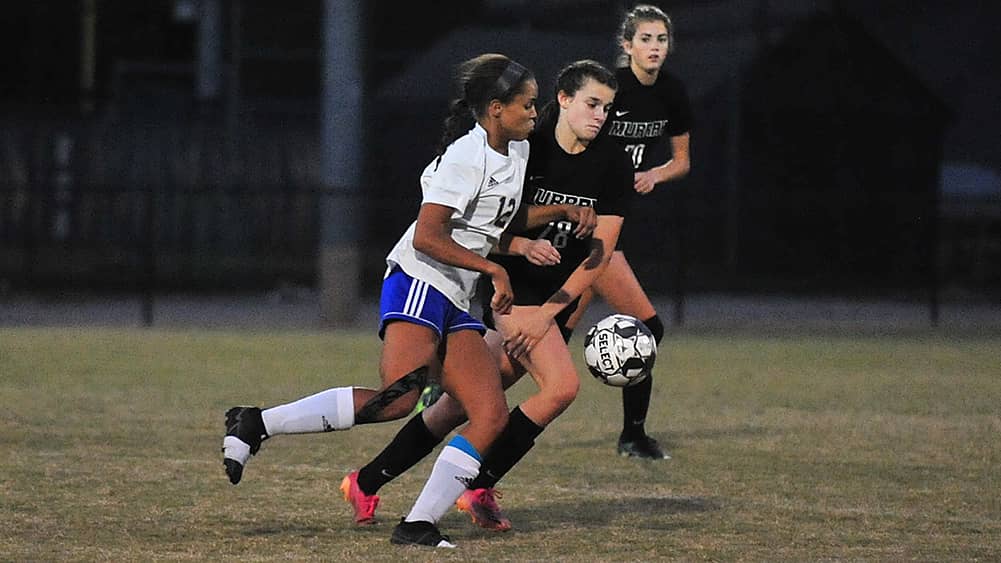 Caldwell County's girls were in the All A Classic sectional round for the first time ever, but ran into a strong Murray High School squad on Saturday.
Murray (12-3) got on the scoreboard just 39 seconds into the match and built a 3-0 lead just 18 minutes in.
Murray added two late goals in the second half to finish off a 5-0 victory and earn a spot at the All A Classic state tournament in Frankfort next weekend.
Caldwell (8-4-2) generated some offensive opportunities early in the second half to try to get back in the match.
Caldwell's best chance came when Tallie Branch was tackled in the box in the 50th minute, giving the blue-and-gold Lady Tigers a penalty kick.
But Marissa Smith's PK was stopped by Murray goalkeeper Ella Parker to preserve the shutout for the black-and-gold Lady Tigers.
Ava Flota gave Murray a 1-0 lead inside the 1st minute of the game.
Kallen Fuller had goals in the 9th and 18th minutes as Murray took a 3-0 lead to the break.
Malaika Gachoka found the net in the 67th minute to extend the margin to 4-0.
Jalyn Fuqua converted a penalty kick in the 73rd minute to finish off the scoring.
Peyton Wray had two assists for Murray while Fuller and Flota each had one helper.
Murray held a 36-6 advantage in shots.
Parker made three saves in the Murray net while Anastasia Bryson recorded one save.
Caldwell's Rachel McClung had 14 saves.
Murray is 11-0 all-time against Caldwell.
Up next for Caldwell is a trip to Paducah Tilghman on Tuesday for a girls and boys doubleheader.