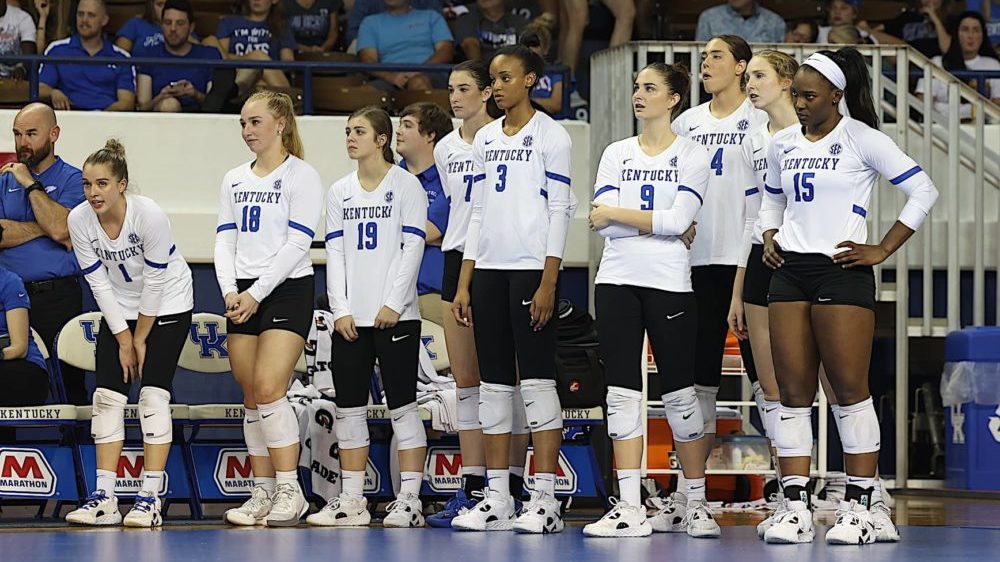 Vicky Graff Photo
Another match, another tough challenge for the Kentucky Wildcats volleyball team. Sunday was the Wildcats' toughest match this season as they played host to the No. 2 Nebraska Cornhuskers. The match didn't last long as Kentucky was swept 3-0 (27-25, 25-20, 25-16) in a three-set affair in front of 3,933 fans (a season high).
Reagan Rutherford led the Wildcats with nine kills, 12 digs, one block and an assist. On defense, Rutherford was joined by libero Eleanor Beavin who also had 12 digs.
Kentucky will have a handful of days off before they begin Southeastern Conference play with two home matches vs. LSU. The first match is on Saturday at 4 p.m. ET with Sunday's match scheduled for Noon ET.
Kentucky vs. Nebraska
Photos by Vicky Graff