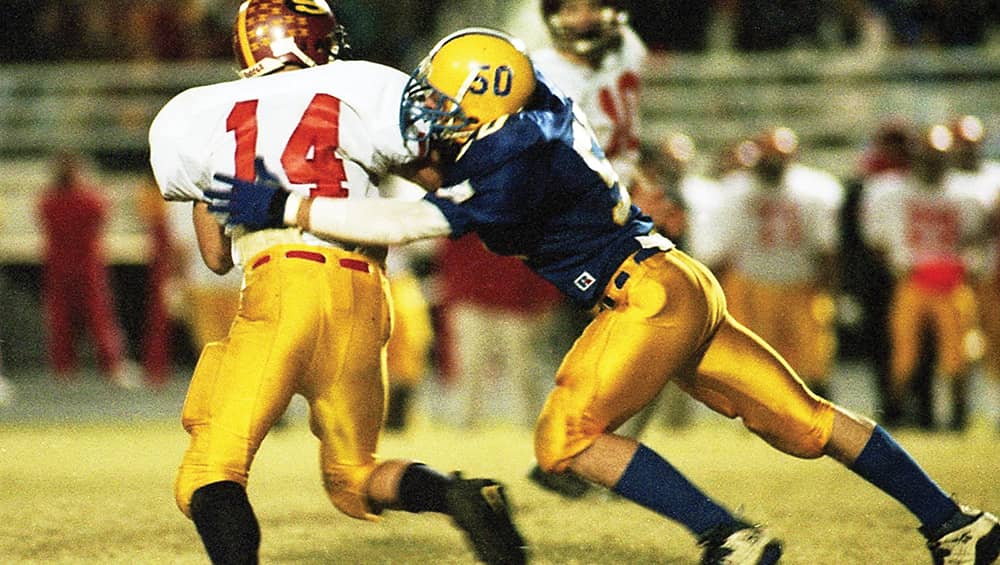 Billy Hooks
The nine newest members of the Caldwell County Football Hall of Fame include a member of the Tigers' 1998 state championship team and two players from the 2012 state runner-up squad.
That group will be honored at halftime of Caldwell County's home game against Ballard Memorial Friday night.
Here is a closer look at the 2022 Hall of Fame class:
Will Brown — Brown, a lineman who is also a former Tiger football assistant coach, was a senior player in 1985.
A two-way player, Brown recorded 50 tackles as a senior, which was fifth on the team that season.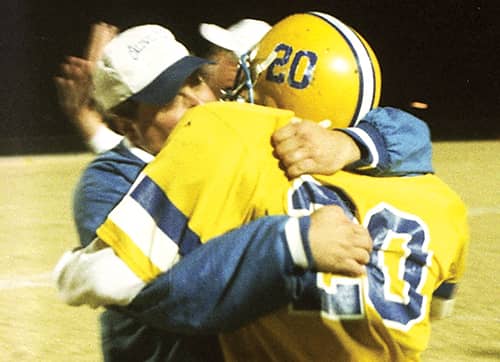 Brown's final game as a Tiger was Caldwell's memorable 15-7 upset win at Mayfield in the last game for legendary Tiger head coach Al Giordano.
Caldwell went 3-7 in 1985 but two of those wins came over teams that went on to win state championships — Mayfield and Crittenden County.
Brown was an assistant coach on the Tigers' state championship team in 1998.
He has remained a supporter of the Tiger sports program and the Caldwell County school system.
Brown is currently the Food Service Director for Caldwell County Schools.
Brian Davis — Davis was a key member of Caldwell teams in the 1980s, starring at fullback and linebacker.
He was a senior on the 1988 team.
Davis scored the only points of the game in the Tigers' 6-0 win at Trigg County that season. He scored on a 5-yard run in the third quarter and also made 13 tackles that night in a game that was played during a steady, sometimes hard rain.
Davis led the Tigers in tackles as a senior, recording 86 stops that season. His 24 solo tackles were also tops on the team in 1988.
Chris George — George is a longtime member of the Tiger football stat crew and football booster and contributor.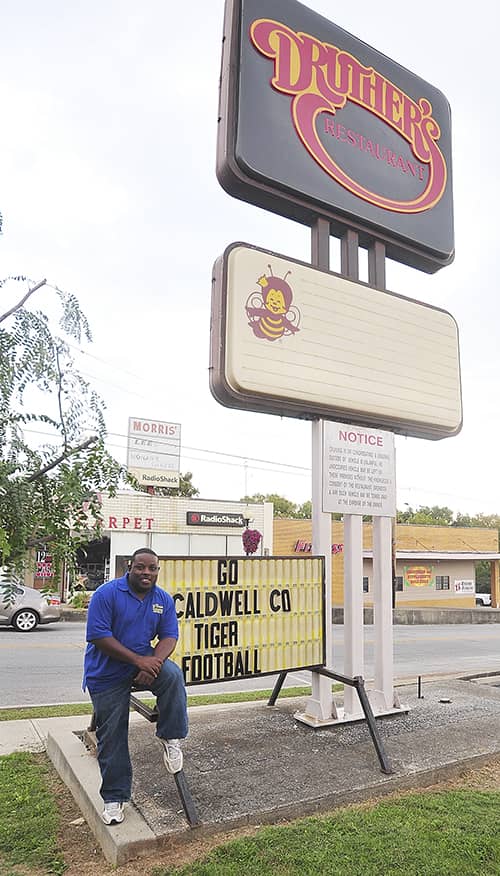 He is a 1994 Caldwell grad and regularly makes the trip from his home in Bowling Green to attend Tiger football games and keep stats.
George is currently the Director of Federal TRIO Programs at Southcentral Kentucky Community and Technical College after spending 20 years at Western Kentucky University.
George has a bachelors degree from WKU in 1999, a masters from WKU in 2001 and a doctorate from the University of the Cumberlands in 2017.
He is also KHSAA baseball umpire working out of the 4th Region and has officiated state tournament games.
Billy Hooks — Hooks was the starting center and nose guard on the Tigers' 1998 team which beat Danville 38-28 for the Class 2A state championship at old Cardinal Stadium in Louisville. Hooks was a senior on that squad.
Hooks was a key component up front in Caldwell's pro-set offense and excelled on the defensive side despite being undersized.
Hooks recorded 127 tackles in the 1998 season as the Tigers compiled a 14-1 record that season. Those tackle numbers rank 13th on the Tigers' single-season list.
Hooks received all-state honorable mention as a senior.
Tez Sivils — Sivils holds almost every Caldwell County receiving records. That includes most career receptions with 203 and most career receiving yards with 3,203. His 33 touchdown catches is also a record.
Sivils holds single-season Tiger receiving records with 95 receptions fo 1,418 yards and 16 touchdowns in 2012.
Sivils was a second-team all-state selection as a senior.
He set a single-game record with 244 yards receiving in Caldwell's 80-62 win at Calloway County to open the 2011 season.
Sivils comes from a family of stellar athletes. His grandfather, Marvin Copeland, was a receiver on Caldwell's 1963 state championship football team and was a starter in the state basketball tournament for both Princeton Dotson in 1963 and Caldwell County in 1964. Meanwhile, Sivils' uncle, Byron Copeland, was also a two-sport standout and held many of the Caldwell receiving records at one time.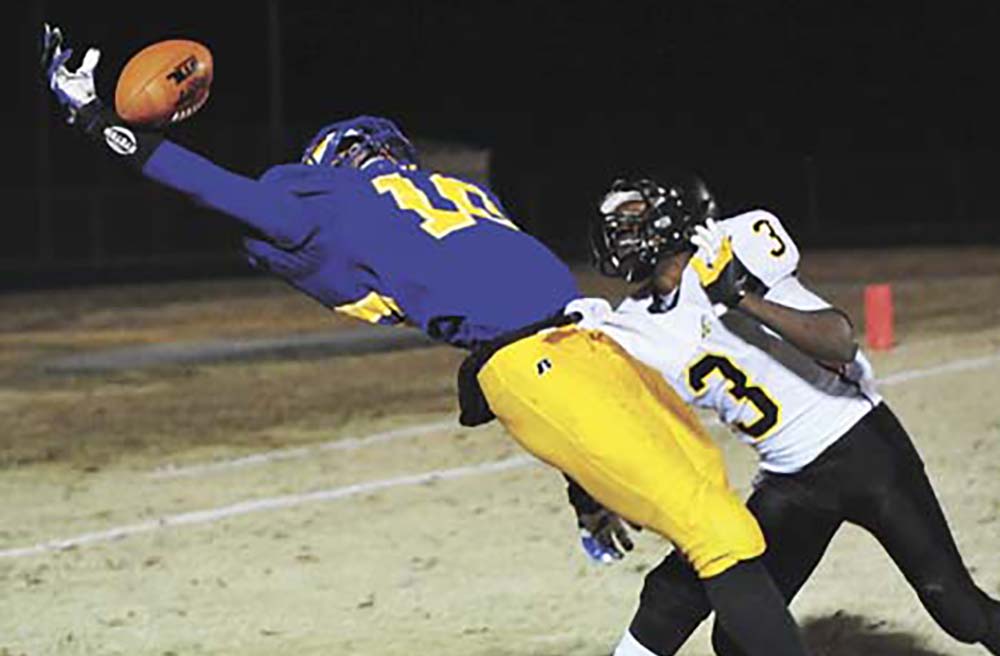 Brock Thomas — Thomas was a standout lineman on Tiger teams of the late 1980s.
Thomas was a senior on the 1989 team which finished 7-4. He was second on the team with 80 tackles that season.
He finished his career with 194 tackles.
Thomas is a former Caldwell County judge/executive.
He has been a longtime supporter of local sports and is still heavily involved in the youth sports program. Thomas is a member of the Caldwell County Youth Inc. board of directors.
Matt Tittle — Tittle owned many of Caldwell County's receiving records when he graduated. He was a senior on the 2007 squad.
Tittle had 1,184 yards receiving for his career. At the time, he was just the third Caldwell receiver to top 1,000 yards and graduated first on the Tigers' all-time list. He is now 13th on Caldwell's career receiving list.
Tittle is 16th at Caldwell in career receptions with 80.
His single-season total of 46 receptions in 2006 is 16th on that list. His 789 yards that season is 11th.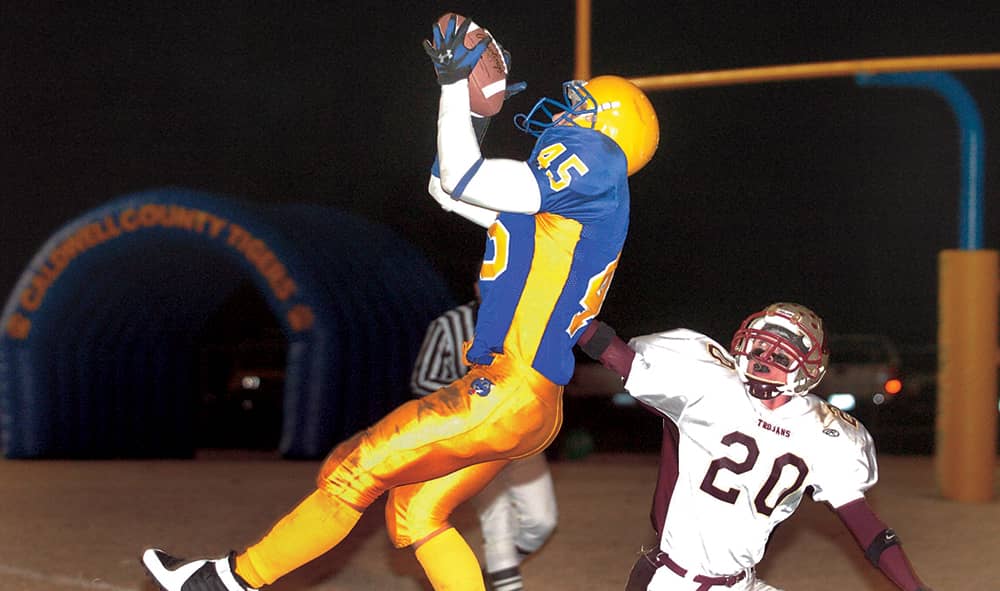 Andrew Webster — Webster was an all-state honorable mention defensive lineman in his senior season of 2006, helping the Tigers put together a strong 10-2 record that season.
Webster was fourth on a deep defensive unit in tackles with 86 stops that season, including 11 tackles for loss. He recorded four sacks that season. Webster also had two forced fumbles and a fumble recovery.
Webster finished his career with 187 tackles from 2003-06.
Cole Webster — Webster was a key member of the Tigers' state runner-up squad in 2012 and still holds Caldwell's all-time sacks record.
Webster recorded 25 sacks from 2009-12 — a record that still stands today.
He also still owns the single-season sacks record, getting to the quarterback 12.5 times in the 2012 season.
Webster is third on Caldwell's all-time tackles list with 361.
His 128 tackles in 2012 is 10th on the Tigers' single-season list.
Webster and the Tigers went 11-4 in 2012, reaching the Class 2A state championship game before falling to Newport Central Catholic 30-26.