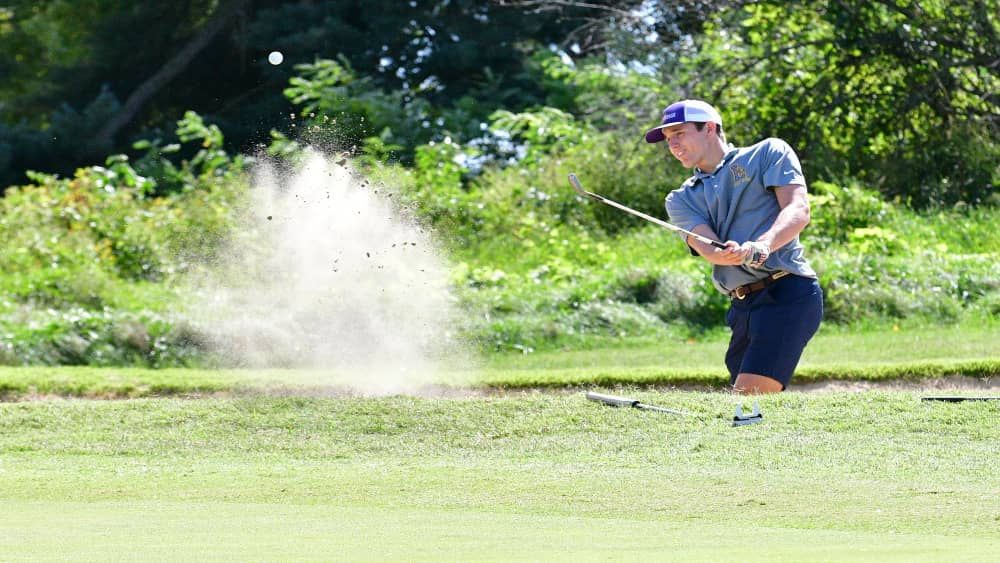 Breezy weather and tougher than normal pin placements made for a difficult day for golfers looking to advance past the first round of the Leachman Buick GMC Cadillac KHSAA state golf first round in Owensboro Monday.
Lyon County's Travis Perry had an up-and-down day that was very similar to his round at the All A Classic State Tournament in Richmond earlier this month.
The junior had two birdies in his round but finished at 11 over par. He tied for 39th place, five shots out of the final qualifying spot.
Meanwhile, Madisonville golfers Ben Dickerson and Paul Harris each shot 12 over par 84s to miss advancing by six shots.
Caldwell County's Collin Whittington got better as the day went on, including two birdies over his final nine holes. But he missed qualifying after shooting a 13 over par 85.
Trigg County senior Ty Butts just couldn't get going Monday.  Burdened with several holes with penalty shots on the front nine, Butts made the turn with a birdie and two pars. And while he improved seven shots from his first nine holes, he couldn't sustain his fast start and came in with a 41. His round of 17 over par 89 was 11 shots out of the final qualifying spot.
Also failing to advance to Bowling Green were Christian Fellowship's Haydon Engler, who shot a 90; Hopkinsville's Joey Falco, with a 91; Gage Smiley of Dawson Springs who shot a 92; and Todd County Central's Jase Hampton who carded a round of 101.
Among the golfers advancing to Bowling Green were Marshall County's complete team, who finished in third place, two shots ahead of fourth place Bethlehem and four shots behind second place Bowling Green.
Also advancing to Bowling Green were St. Mary golfer Palmer Sims, Crittenden County's Jeremiah Foster, and Paducah Tilghman's Jack Butts.