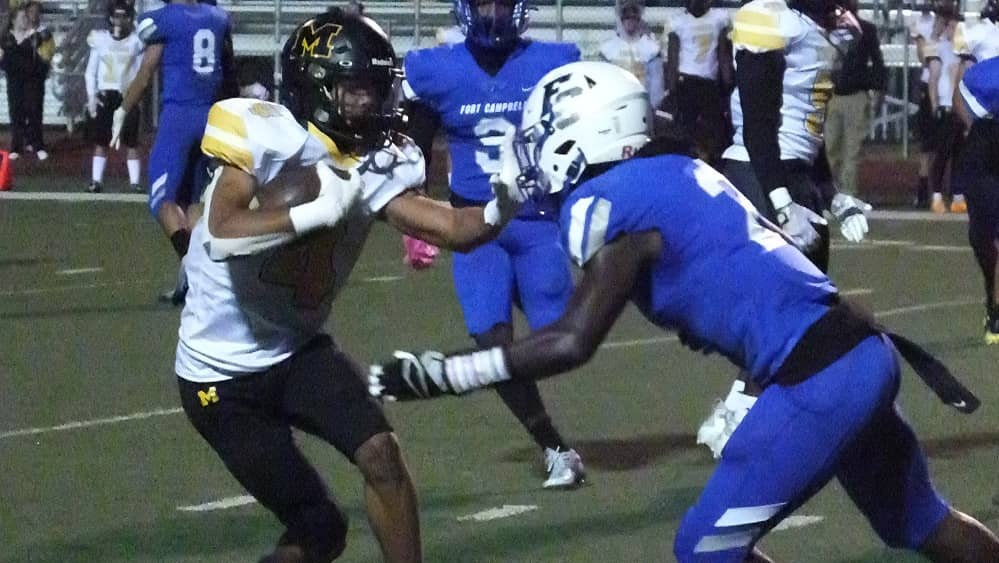 Fort Campbell slipped to 0-2 in district play and was shut out for the first time this season in a 49-0 setback at the hands of visiting Murray High on Friday at Fryar Field.
Murray needed less than a minute to find the endzone for the first time and never looked back, winning its district opener to even its record at 3-3.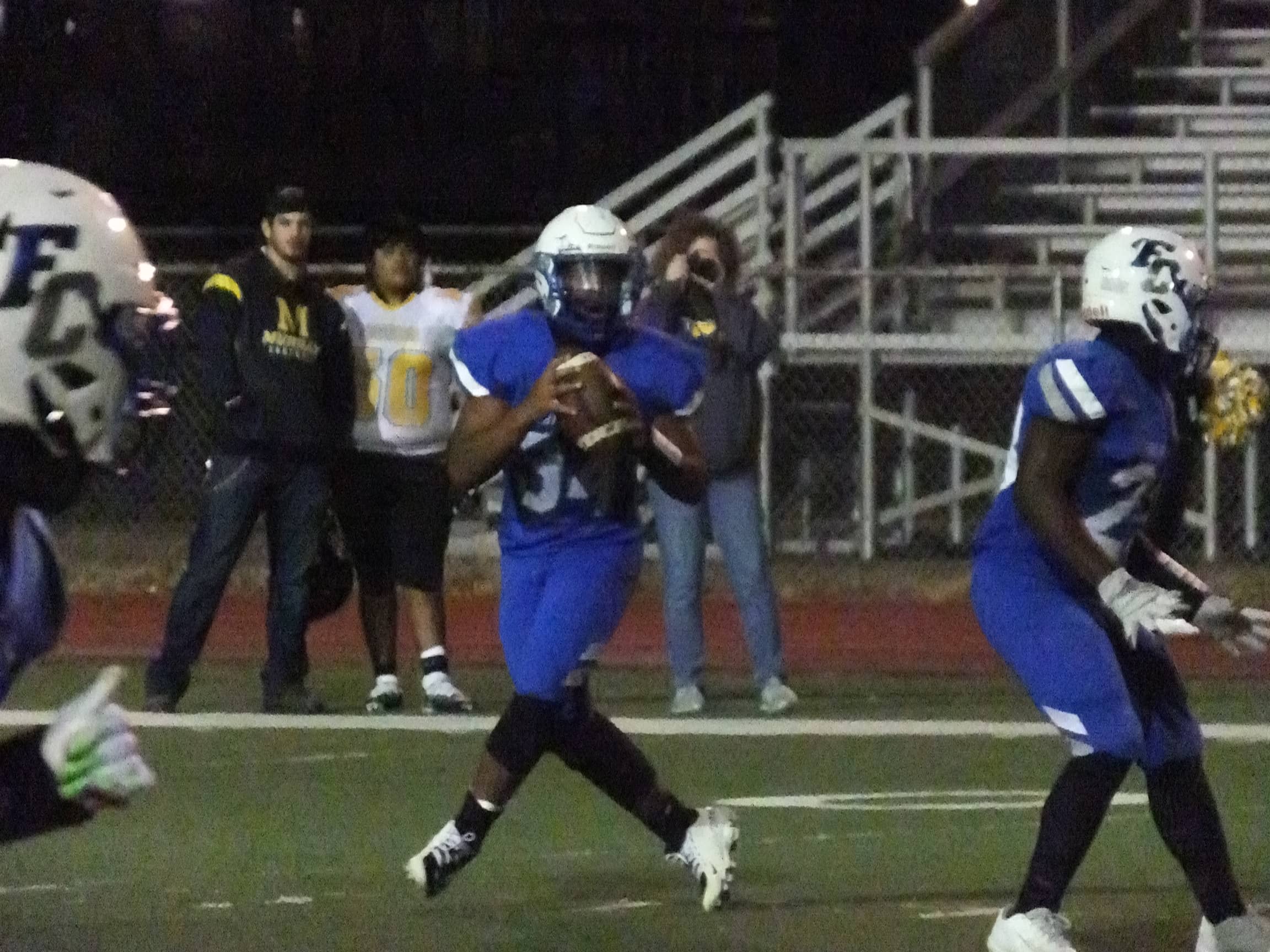 The Falcons really only threatened to score on a couple of occasions, once when they drove to the Murray 13-yard line in the 2nd quarter and another on their final possession when they were turned away on consecutive downs at the 1-yard line.
Xavier Biggers led the Murray offense with four touchdowns, the first coming on a 24-yard screen pass with 11:05 left in the 1st quarter.  Kainoa Olive added a 21-yard scoring run and Biggers was back in the endzone on an 18-yard run for a 21-0 Tiger lead after one quarter.
Gage Sokowlowski burst through the middle of the Falcon defense for a 45-yard touchdown with a minute gone in the 2nd quarter, and the Tigers took a 28-0 advantage into halftime.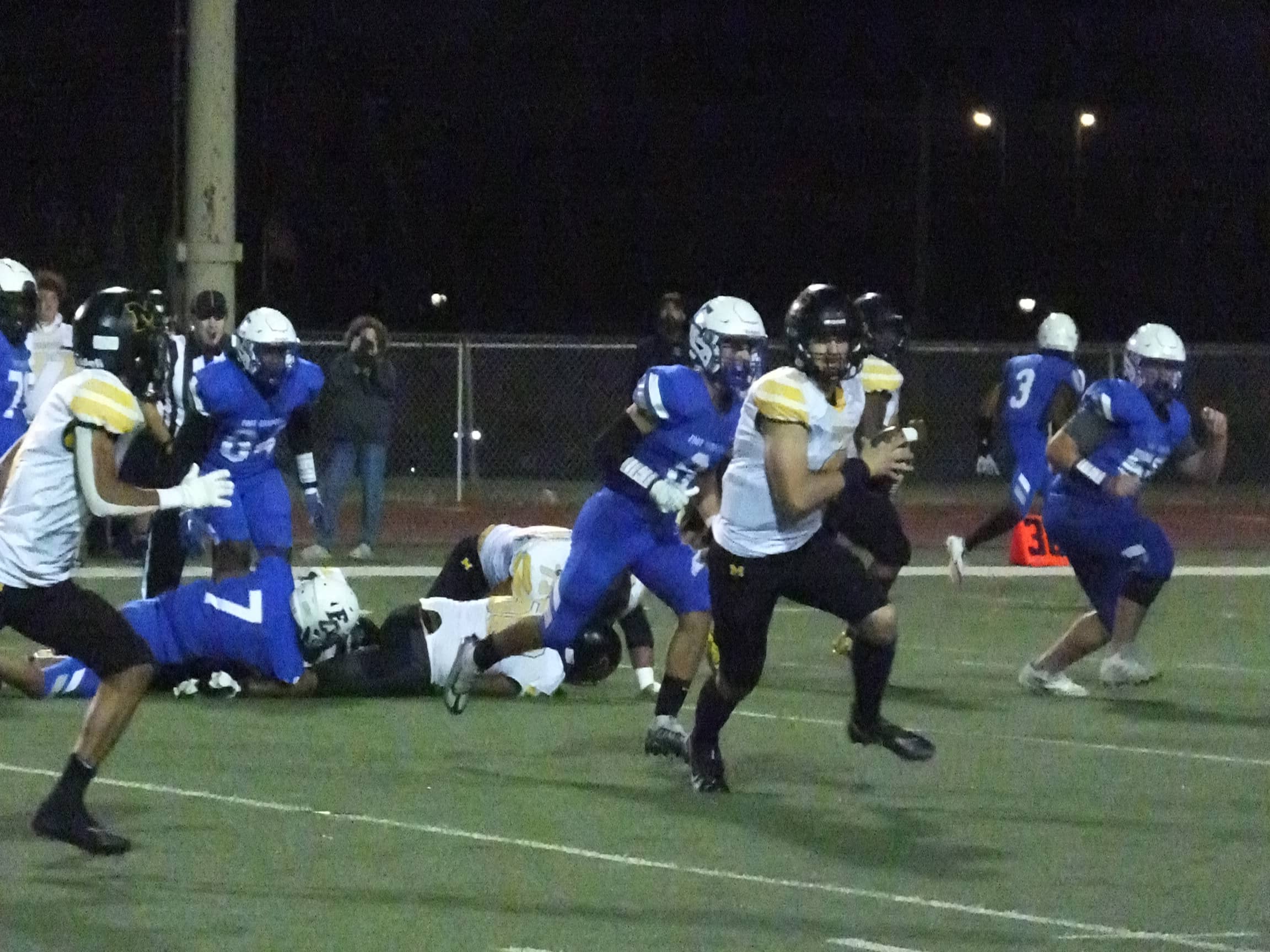 Biggers we in the endzone two more times in the 3rd quarter, scoring on an 11-yard scamper and collecting a 10-yard touchdown pass from Collin Wilson to make it 42-0.  The Tigers added the final score on a 24-yard reception by Kamden Hudspeth with 2:05 left in the 3rd.
Fort Campbell dropped its second straight game to slip to 2-4 with Caldwell set to visit for a district clash on Friday.  The Falcons last beat the Tigers in 2009 on the way to an undefeated season and the last of three-consecutive 2A state titles.
Murray will host Ballard Memorial with an eye toward a 2-0 start in district play.