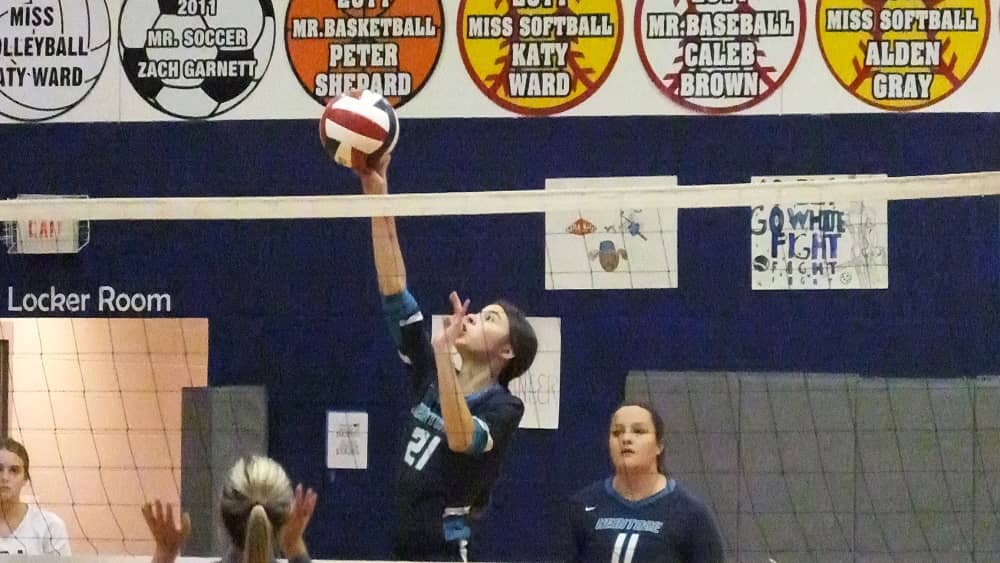 After cruising to a 1st-set victory on Saturday against visiting Cornerstone Christian, the Heritage Christian Academy volleyball team got a bit of a scare with a loss in the 2nd.  However, the Lady Warriors regrouped and took the match with a hard-fought victory in the 3rd.
It looked like it would be smooth sailing when the Lady Warriors dominated the opening set, building a 20-6 lead after back-to-back kills by Elle Heltsley and rolling to a 25-8 win.
But despite HCA taking a 21-14 advantage after a pair of aces from Heltsley, Cornerstone answered with an 11-2 run to take a 25-24 lead after consecutive aces by Sofia Aspillaga.  After a long rally for the final point, the Bulldogs evened the match with a 26-24 win.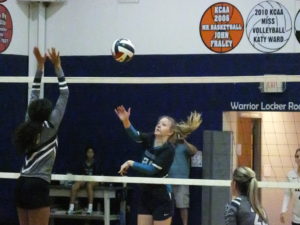 HCA trailed throughout much of the 3rd set before tying it at 14-14 after an ace by Katie Cansler.  The Lady Warriors reeled off five straight points to take control, and Heltsley closed the match with three kills in a row for a 25-17 victory.
Heltsley finished with 24 kills and added six digs.  Bailey Craft had 21 assists and seven digs, Mya Goodwin had a well-rounded match with seven kills, ten assists, and 17 digs, and Cora Hale finished with 12 digs.
The Lady Warriors hit the road on Tuesday for their final match against KHSAA competition at Calvary Christian.