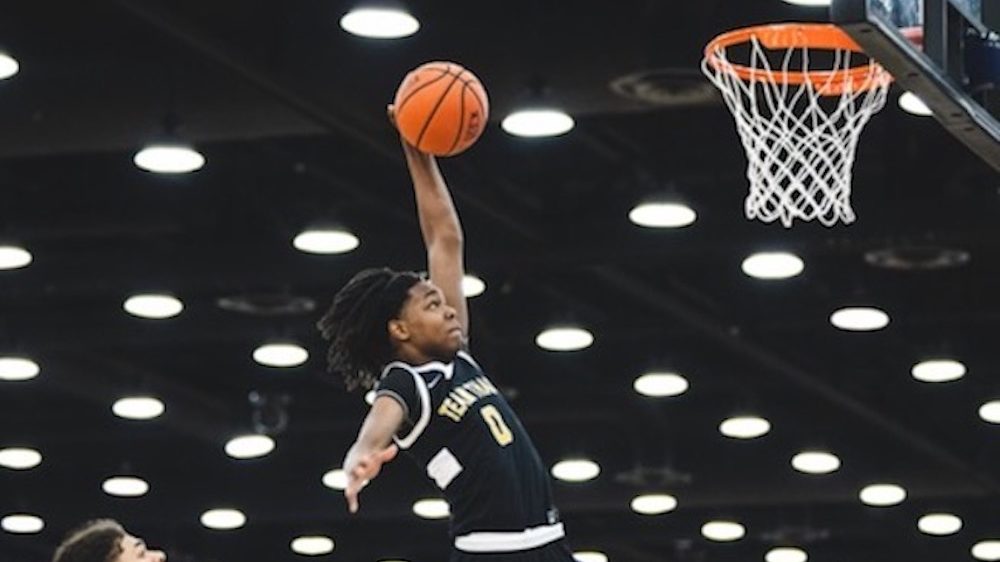 Jasper Johnson can't attend Big Blue Madness because he'll be playing football Friday night for Woodford County.
Kentucky has some "big" names scheduled to attend Big Blue Madness Friday night in Rupp Arena.
Kentucky commits Justin Edwards and Reed Sheppard will be there. Two players — DJ Wagner and Aaron Bradshaw — coach John Calipari and his staff would love to sign in November will also be there.
One of the more intriguing visitors will be junior Karter Knox, the younger brother of former UK star Kevin Knox who also plans to visit Louisville. Junior standouts Ian Jackson and Ace Bailey are also on the Madness list.
Lyon County junior Travis Perry, who could become the all-time leading high school scorer in Kentucky his senior season, has a Kentucky offer and will be at Madness.
Another in-state player invited to Madness is Woodford County sophomore guard Jasper Johnson. However, he won't attend because he'll be playing football in a big district showdown for unbeaten Woodford at Collins.
However, Kentucky is scheduled to visit Johnson tonight. Johnson's father, Dennis, is a former all-SEC defensive lineman at Kentucky and head football coach at Woodford.
Notre Dame and Ohio State coaches are also scheduled to be in Versailles to see Jasper Johnson today.
The Johnsons also plan to visit Louisville Sunday to watch the Cardinals practice.
Jasper Johnson, a 6-4 southpaw, is No. 16 in the ESPN 2025 rankings. He has scholarship offers from Alabama, Ohio State, Eastern Kentucky, Radford, Cal-Bakersfield and Ohio. He's already been on unofficial visits to Notre Dame, Alabama and Ohio State. The sophomore hopes to visit Arkansas and Tennessee. He's also heard from Cincinnati and Xavier.