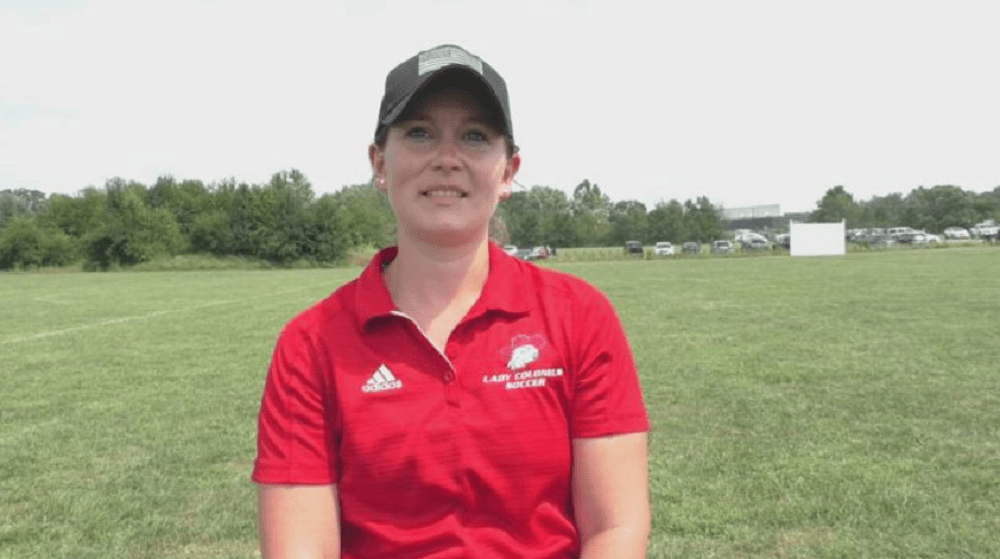 The search for a new girls' soccer coach at Christian County High School is now underway. Athletic officials announced Monday morning that Hannah Ambrose has stepped down as the head coach for the Lady Colonels.
In a statement released by the Christian County Public Schools, Ambrosed stated "I have loved coaching for the past three years. At this time, it is important for me to focus my time on my family. I would like to thank the players, coaches, parents, school, families, and friends for all the love and support over the past 3 years. I wish the best of luck to the Lady Colonels in the future."
Ambrose took over the program in 2020, leading the Lady Colonels to a 3-9-1 season, with one of those wins being a district tournament win over the Hopkinsville Lady Tigers, earning them a berth in the 2nd Region tournament.
The Lady Colonels went 4-9-2 in 2021, falling to University Heights in double overtime in the district semifinals, and finished the 2022 season with a record of 2-14-1, losing to UHA in the 8th District semifinals.
Ambrose finishes her three-year tenure at Christian County with a record of 9-32-4.