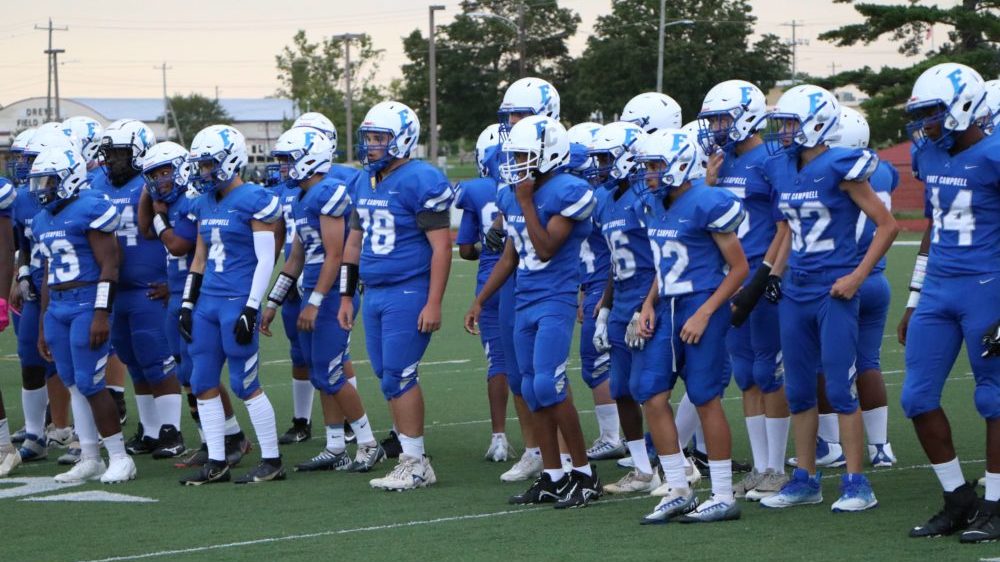 After losing their 2020 season due to the COVID-19 pandemic and having seen four head coaches over a four-year span, the Fort Campbell Falcons return to the high school postseason this week. The Falcons will travel up to Steele Stadium Friday night to open the Class 2A football playoffs against the Owensboro Catholic Aces.
The game marks the first appearance in the playoffs for the Falcons since the 2019 season when they fell to Mayfield 56-13 in the opening round.
Fort Campbell's last playoff win was during the 2013 season when they handled Edmonson County 48-7 in the opening round of the Class 3A playoffs before losing the following week at South Warren.
Friday night's game in Owensboro will mark the first time that the Falcons and the Aces have met on the gridiron since the 2010 season when Catholic picked up a 34-0 regular season win. Over the last 25 years, the Falcons have won five times and the Aces four times when the two teams have played. Fort Campbell's last win in the series was in the regular season in 2009 with the Falcons rolling 53-0.
The last playoff meeting between the two came in November 2008 when the Falcons won 48-35 in the regional final on their way to a Class 2A state championship.
Fort Campbell will have its hands more than full when they arrive at Steele Stadium Friday night. The Aces are 7-3 and come in on a five-game winning streak.
They are led by quarterback Brady Atwell, who has passed for 2196 yards and 22 touchdowns. Atwell is also the team's leading rusher with 543 yards and seven scores.
William Carrico is the Aces leading receiver with 43 catches for 705 yards and 12 touchdowns.
The Falcons have been fighting the injury bug over the final weeks of the regular season. Quarterback Darin Frederick has passed for 1466 yards and 18 touchdowns.
Keshawn Dixon is the Falcons' leading rusher with 479 yards and four scores.
Maurice Moore and Jontae Al-Muid are the Falcons leading receivers. Moore has 26 catches for 442 yards and six touchdowns while Al-Muid has 27 catches for 425 yards and four scores.
The winner of the game between Owensboro Catholic and Fort Campbell will advance to take on the winner of the game between Caldwell County and McLean County.