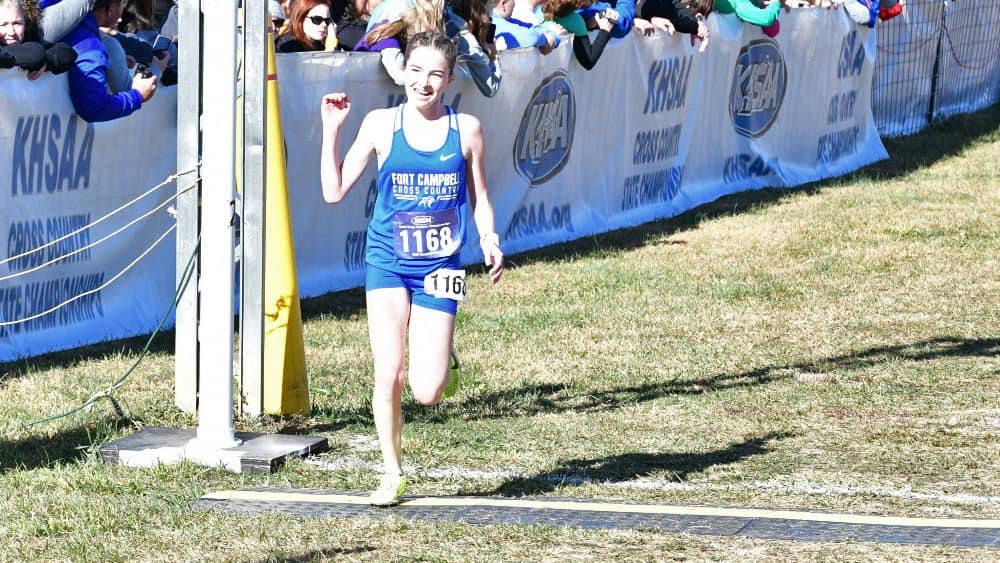 Fort Campbell 8th grader Meg Lubas was named to the All-State Cross Country Team in her first year.
Fort Campbell siblings Billy and Meg Lubas finished up cross country seasons that saw them both named to the All-State team by the Kentucky Track and Cross Country Coaches Association.
In her first season of running cross country, Meg Lubas, an eighth grader, finished in the top 10 in every race she entered. She had nine top-five finishes, including a second-place run at the Class 1A Region Meet. She followed that up with a fifth-place run at the state meet, becoming the first Lady Falcon in nearly two decades, to record a top-five finish.
Meanwhile, her older brother, Billy, a senior, had six top-five runs during the season and ran a personal best time of 16:56 at the Daviess County Classic.
Like his sister, Billy finished runner-up in the region meet and followed that with a 25th-place run at the Class 1A State Meet.