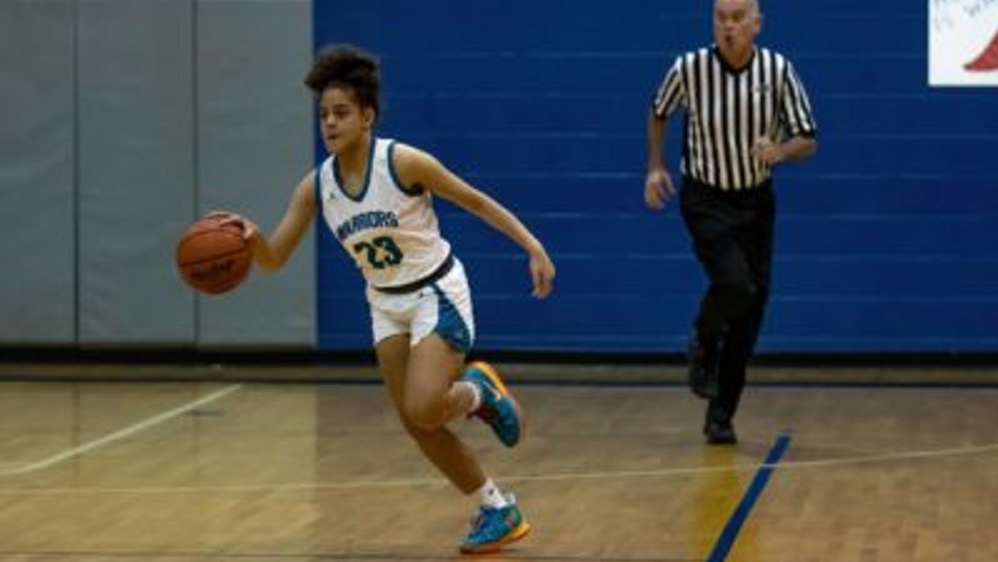 Despite rallying late in Friday's matchup with visiting St. Mary, the Heritage Christian Academy girls' basketball team couldn't rebound from a frigid first three quarters in a 45-32 loss to the Lady Vikings.
The teams were tied at 9-9 after the opening frame, with Hallie Zieg and Bailey Craft combining for all the Lady Warriors' points.  On the other side, Kaitlyn Burrus provided all of the offense for the Lady Vikings' to get a quick start on a 21-point night.
Burrus added seven more points in the second, and St. Mary held HCA to only five points in the quarter to lead 24-14 at halftime.
The Lady Warriors couldn't find the range in the third quarter either, and St. Mary added seven points to the margin as the game went to the fourth quarter.
Zieg did her best to lead the Lady Warriors back, knocking down a pair of threes on the way to ten points in the fourth.  But it wasn't enough to keep HCA from slipping to its fourth-straight defeat.
Burrus led all scorers and was joined in double figures by Olivia Lorch with ten for the Lady Vikings.  Zieg finished with 15 to pace HCA.
St. Mary earned its third win in four outings to improve to 6-9, while HCA dropped to 1-5 against KHSAA teams ahead of a trip to Hickman County on Saturday.
St. Mary           9    15    10    11 — 45
Heritage           9    5      3     15 — 32
St. Mary (6-9) — Burrus 21, Lorch 10, Becker 8, Fleming 4, Clements 2
Heritage (6-6) — Zieg 15, St. Martin 8, Craft 7, Thompson 2