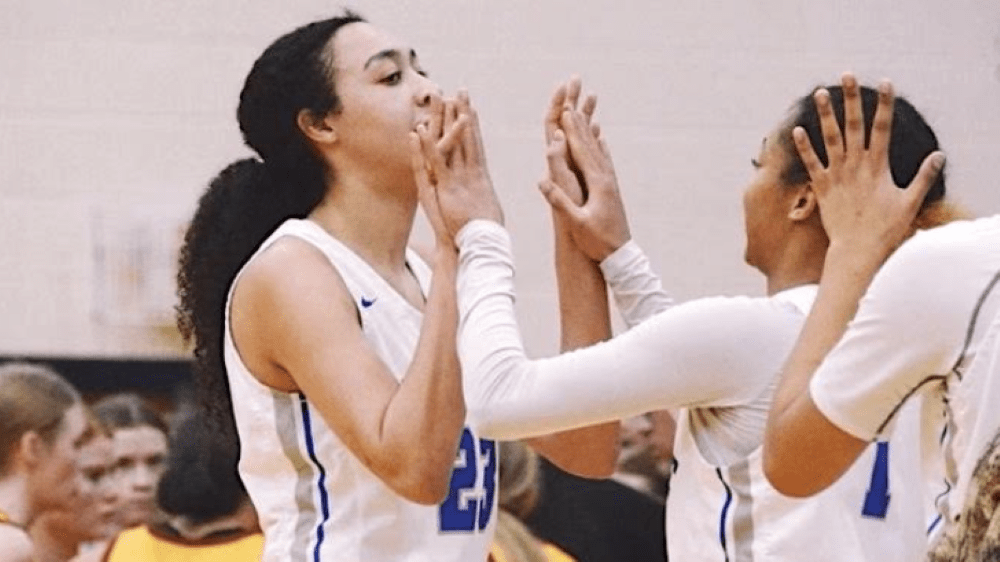 Seniors Desiree Tandy, left, and Love Mays could garner more attention from college coaches if Danville plays well in Richmond.
Judie Mason is never once to mince words and didn't when talking to point guard Love Mays and center Desiree Tandy, both seniors, about this week's All "A" Classic.
"They need to make a run and I told them that," said the Danville girls coach. "Playing in the All 'A' is a big opportunity for them and our team."
Danville won the 12th Region All "A" Classic and will face Portland Christian at 11:30 a.m.  in Wednesday's opening round at Eastern Kentucky University in Richmond. If the Admirals win, they likely would face Pikeville Friday in the quarterfinals.
Mays, a point guard, averages 23.3 points per game, the sixth best mark in the state. She is hitting 41 percent overall from the field and 40 percent from 3-point range with 35 made 3's. She has been to the foul line 153 times in 19 games and made 111, a 72.5 percent mark. She also pulls off 5.8 rebounds per game.
In a win over rival Boyle county last week, Mays had 18 of Danville's first 26 points, and she finished with 33, surpassing the 30-point mark for the third time in four games.
Tandy, a center/forward, averaged a team-high 10.9 rebounds per game and 10.5 points. She has been to the foul line 89 times in 19 games.
Mason, who has over 500 career wins, has watched both players dramatically improve in their careers.
"Dez has grown up and Love has totally changed who she is," Mason said. "Love had a rough patch when she came over (from Mercer County), but she has totally changed."
Mason doesn't think there is a faster point guard in the 12th Region — or maybe the state. She says she is the best point guard she's had since Ivy Turner, who now starts for Northern Kentucky University.
Both Mays and Tandy have over 1,000 career points and Tandy also recently went over 1,000 rebounds. Mason said Tandy might play her college basketball at Thomas More because of the nursing program options but thinks both Mays and Tandy can play at a much higher level than what they are being recruited at so far.
"I think Love especially will get better with more big time players around her. Now she has to score. At the next level, she will get the ball to whoever needs it because they will be able to score," Mason said.
Mason knows plenty about the All A and how it can lead to college opportunities. Mason took Somerset to the All A Classic for the first time in 1998 and then got to the title game in 1999. She won the state  championship in 2000. Somerset lost again in the 2001 state semifinals and made three more trips to the All A Classic before she left to coach Boyle County in 2003.
After Mason took over at Danville, she got the Admirals to the state All A Classic in 2008, 2011, 2013, 2014, and 2015 before taking a coaching hiatus. Once she returned to Danville as coach, she got the Admirals to the state again three times before Danville Christian Academy beat the Ads in last year's regional.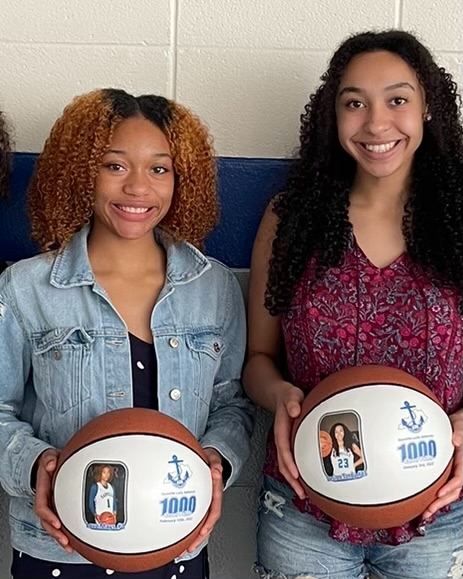 "The first round of the All A a lot of college coaches come because you can see eight games in one day," she said. "A team has got to make a run for players to be noticed. This is a great opportunity for our team and for them. Love and Dez play so well together.
"I want to win the title and told the girls I think we have a great chance. At Somerset that was always one of my main goals to win the All A. Covington Holy Cross and Pikeville are in the top of the bracket with us and they are both really good. Bethlehem is in the bottom bracket and they are always good."
Danville has won 18 straight games since a season-opening loss to Pulaski County. The Admirals are one of the top rated overall teams in the 12th Region but Mason said they are "putting all our marbles" into the All A and then will see what happens in postseason play.
"The All A is huge to me. I feel a huge disappointment when we don't go. I feel like a failure and feel we should go every year," Mason said. "I know my kids will play hard and I want folks to see how good these two (Mays and Tandy) are."