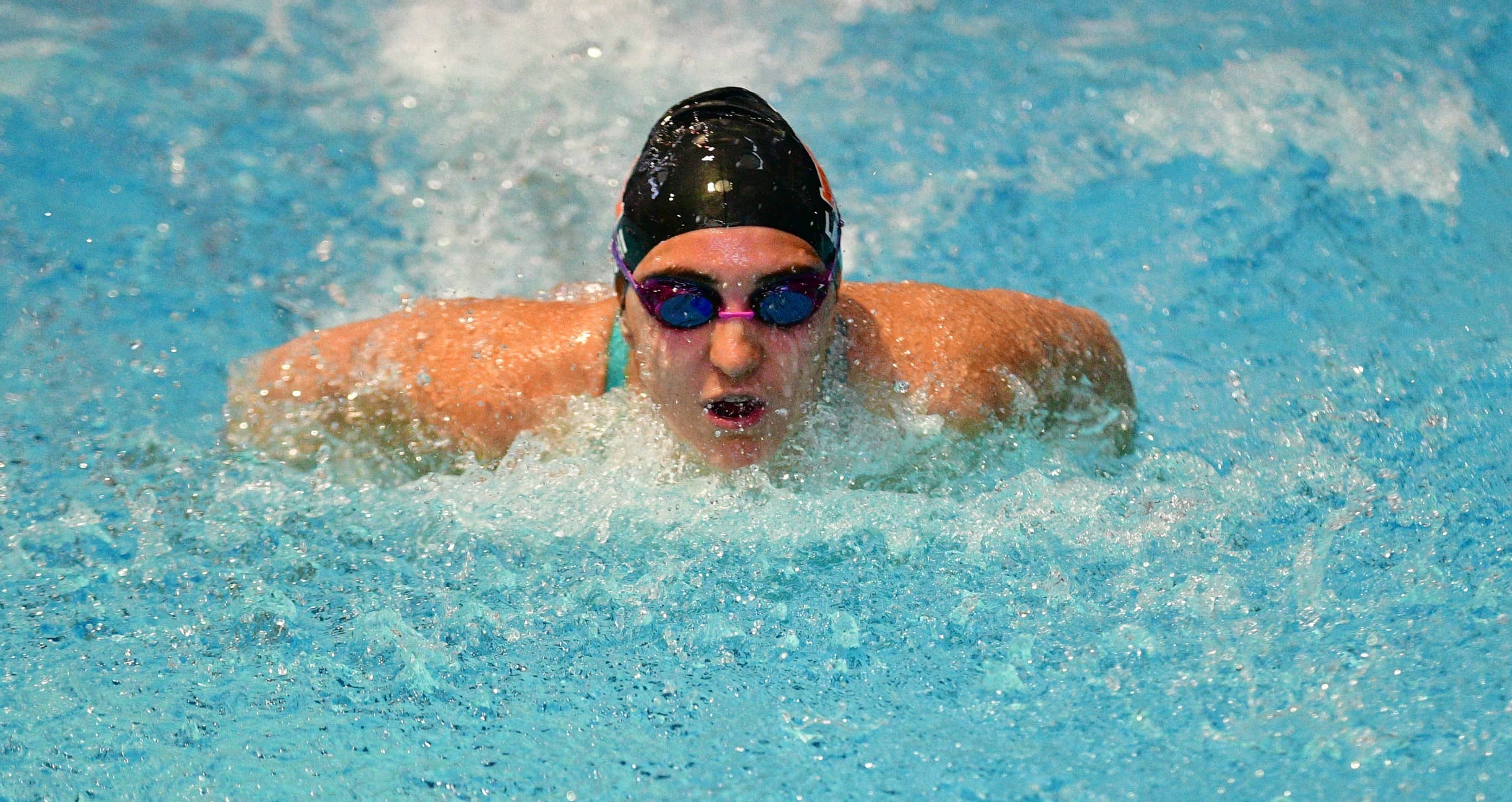 The Hopkinsville High girls' swim team wrapped up its season in the pool Friday, just missing advancing to the finals in a couple of events held in the Lancaster Aquatic Center at the University of Kentucky.
Senior Elizabeth Langhi came the closest to advancing to Friday night's finals. She swam a 55.38 in the 100-yard freestyle to finish in 21st place. The top 16 swimmers advance to the final round — the top eight swim in the finals and the next eight swim in the consolation finals.
Langhi also finished 25th in the 200-yard freestyle with a time of 2:01.69, which was about a quarter-second off her region-winning time.
Senior Riley Robinson finished 34th in the 100-yard breaststroke with a time of 1:13.74, which was .33 seconds off her region time.
Robinson also was tasked with swimming the 200-yard IM, which is comprised of four differing strokes. She completed the butterfly, backstroke, breaststroke, and freestyle in a time of 2:31.66 which was good for 40th place.
Hopkinsville subbed in a pair of swimmers to compete in its two relays. Freshman Grace Cansler swam the opening leg of the 200-yard free relay. She swam the opening leg in 28.5 seconds, followed by Livie Jorgensen's 28.04 on the second leg. Robinson swam third and posted a 27.09, and Langhi swam the anchor leg in 25.5 seconds.
Hopkinsville's time of 1:49.13 was about four seconds slower than its time at the region and resulted in a 25th-place finish.
Junior Anna Fort swam the backstroke in the 200-yard medley relay in a time of 33.48 seconds. Robinson followed with the breaststroke in 32.98 seconds. Langhi swam a 27.82 in the butterfly and Jorgensen closed with a 27.67 in the free.
Hopkinsville's time of 2:01.95 was again about four seconds behind its region time and good for 31st at state.
Hopkinsville coach Keith Marquess said the legs Fort and Cansler swam were important in getting them state meet experience for next year.
GALLERY: Hopkinsville at State Swim Meet