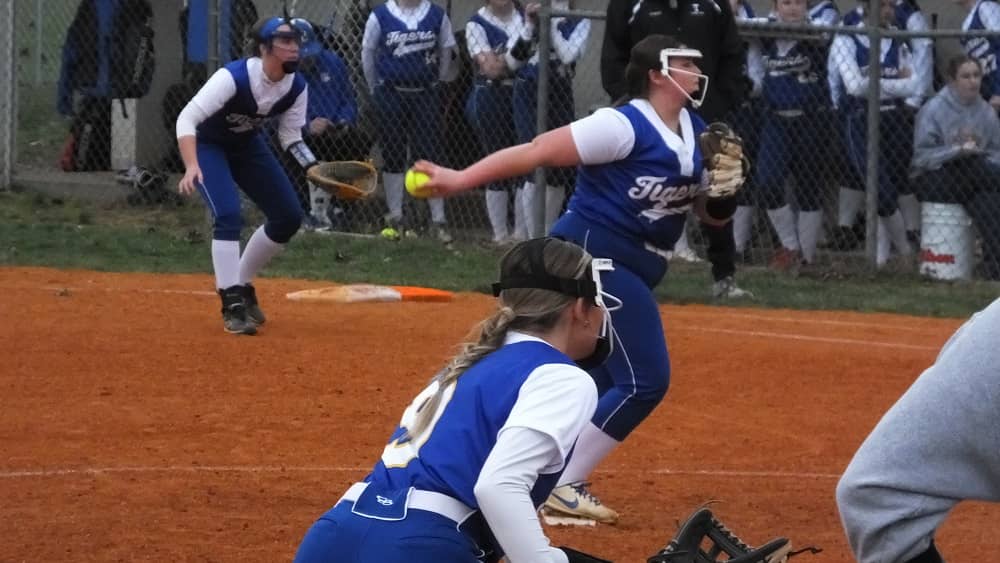 Three first-inning runs provided all the offense the Caldwell County softball team would need in a 5-1 victory over hosts Trigg County on Thursday.
Both teams finished with six hits, but the Lady Tigers made theirs count, beginning with Presley McKinney's 1st-inning double to drive in three runs.
Trigg County got a run back on Lily Eagleson's bunt single in the 2nd, but Caldwell's Alexis Wood was lights out in the circle the rest of the way.  Wood allowed only two hits with a walk and a hit by pitch over the final five frames to earn the win.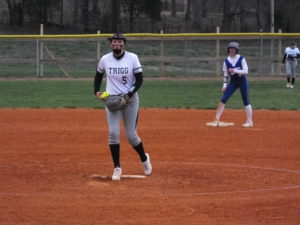 Trigg's Avery Wade lasted into the 5th but exited after a run came in on a wild pitch and Caldwell's Adley Lewis followed with an RBI single.  Tember Oliver worked the final two and two-thirds innings for the Lady Wildcats, allowing a single hit with a walk and a strikeout.
Six players for both teams had one hit each.  McKinney's three RBI doubled her season total, and Lewis drove in her fifth run of the season.
Caldwell improved to 2-1, with the lone loss coming at Marshall County.
Trigg County slipped to 0-2 ahead of a Saturday trip to Todd County Central.