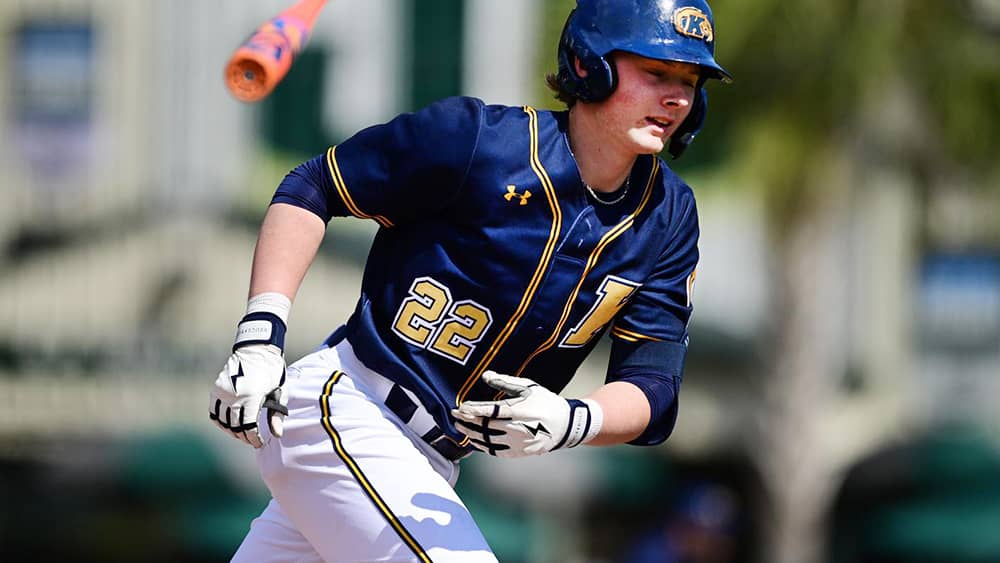 (Kent State Athletics photo)
Lyon County grad Brody Williams slugged a two-run home run to tie the game, then scored the winning run in the 12th inning as Kent State edged Central Michigan 4-3 Friday afternoon.
Down 3-1 in the seventh inning, Williams homered for the second time this season to tie the game.
Touch 'em All Brody Williams! We are TIED at 3!#BiteDown pic.twitter.com/EMWxf1SGkL

— Kent State Baseball (@KentStBaseball) March 24, 2023
The former Lyon then got on base to start the top of the 12th inning. Williams singled to left field. He was bunted to second, then advanced to third on a ground out. Williams came in with the go-ahead run on a two-out single to put the Golden Flashes up 4-3.
Here's the RBI single from the Doctor that proved to be the game winner!#BiteDownhttps://t.co/S4TFm3XsMw pic.twitter.com/FWhFJ9XdXP

— Kent State Baseball (@KentStBaseball) March 24, 2023
Williams was the designated hitter in what was game one of a MAC doubleheader in Mt. Pleasant, Mich.
He finished the game 2-for-5 at the plate with the two RBIs and two runs scored.
Williams started behind the plate in game two for Kent State.
He went 1-for-3 in that game with a double and an RBI but the Chippewas used a seven-run sixth to pull away for an 11-4 win.
The two teams are scheduled to play again on Sunday afternoon.
Kent State is now 16-6 overall and 4-1 in conference play. The Golden Flashes had a 13-game winning streak earlier this month.
Williams, a freshman, is hitting .333 with 12 runs batted in this season.