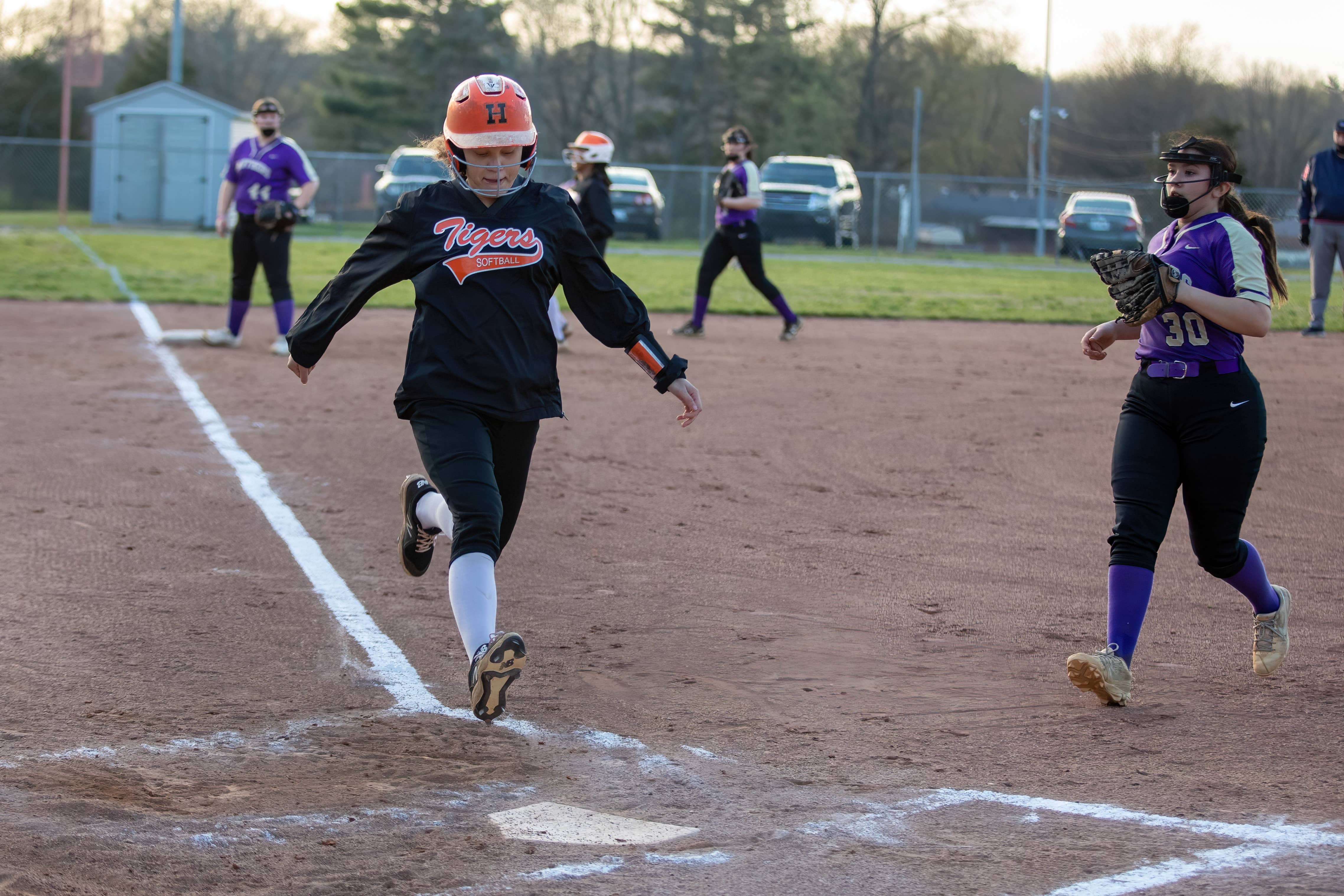 When you're struggling, a win is a win and you look to look to group them together. Following Hopkinsville's 15-1 softball win over Dawson Springs Monday, that's the plan for the Lady Tigers.
Hoptown had lost three of four games coming into Monday but met an 0-4 Dawson Springs in the same struggle boat as they were.
Hoptown only had two hits in the game – both singles by Shaniya Straight. She also got the win in the circle. She allowed a first inning RBI double by Macy Drennan and a fourth inning infield single by Gracie Bennett.
Straight didn't walk a batter and struck out two Lady Panthers.
Hoptown took full advantage of 12 walks and six hit batters doles out by Dawson Springs to score three runs in the first inning and nine more in the second inning.
Straight scored three times and drove in one run. RBIs also came from Daijha Owen Morand, Ruby Duskey, Bailee Ladson, and Esther Pepple.
The win was Hoptown's 11th in 12 meetings with Dawson. The Lady Tigers play at University Heights Tuesday, while Dawson Springs, who will play every game on the road during the 2023 season after the December 2021 tornado destroyed their field, will play a doubleheader at Caldwell County Tuesday.