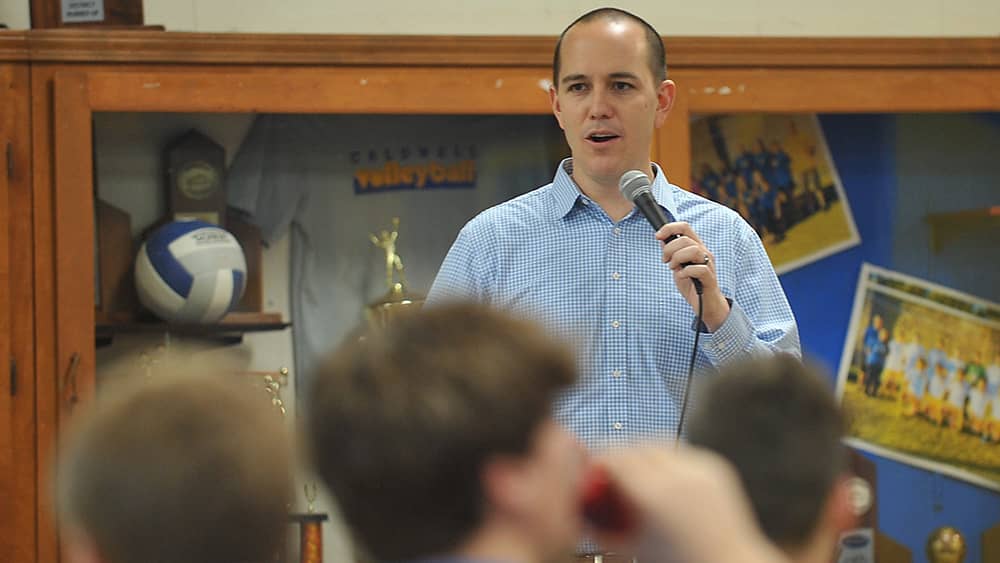 For the first time since 2012, the Caldwell County boys' basketball team will have a new head coach in the 2023-24 season.
Caldwell County posted the basketball opening after Daniel Kukahiko was introduced as the new principal at Caldwell County High School on Thursday. Kukahiko takes over the principal's position from Aaron McClung, who was recently named Caldwell's new football head coach.
Kukahiko has been assistant principal at CCHS since 2021.
Kukahiko, a former Tiger player, spent 11 seasons as a head coach at Caldwell County.
The Tigers produced five winning seasons and two .500 seasons in that time. Kukahiko steps aside with an all-time record of 152 wins and 166 losses.
Only Harry Byrd coached for longer and had more wins, compiling a 202-134 record in 13 seasons on the Tiger bench.
Kukahiko's best season at Caldwell was in 2018-19 when the Tigers went 19-11 and reached the semifinals of the 2nd Region tournament.
Caldwell is one of two 7th District schools now searching for a boys' basketball head coach.
Jon Newton announced on Thursday that he was stepping down from that post at Madisonville-North Hopkins.