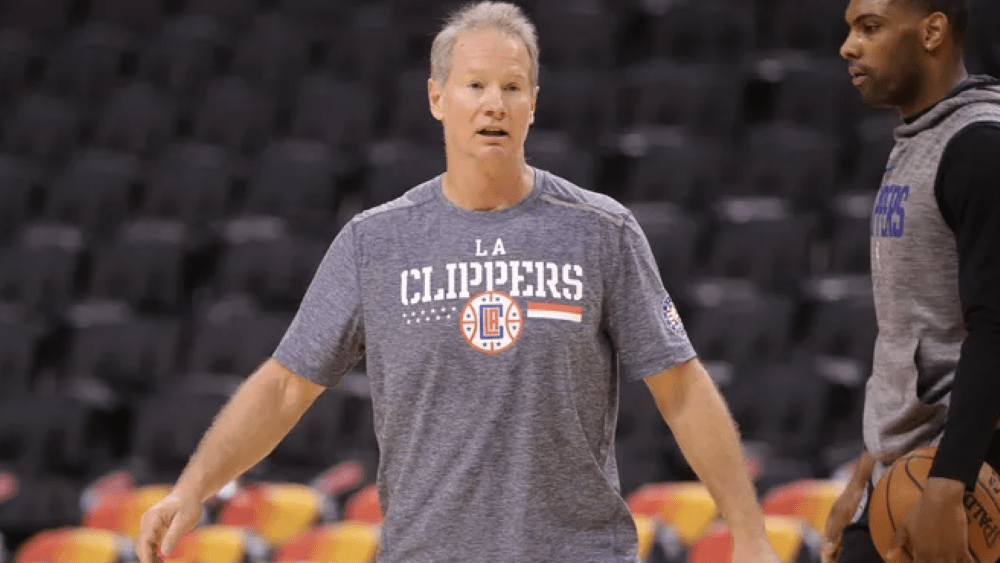 USA Today Sports Photo
Maybe it's the move Kentucky basketball needs or maybe it is not that big a deal. However, Kentucky coach John Calipari officially added veteran NBA assistant coach John Welch to his staff.
"John Welch has been involved in every level of basketball and been an important part of the development of NBA careers for guys like Carmelo (Anthony), Pau Gasol, DeMarcus Cousins, Blake Griffin and Brook Lopez," Calipari said Monday in a release from UK.
"He loves the game and will be a tremendous asset to our young players and our staff. John has worked closely for decades with Vance Walberg, who developed the dribble-drive offense, and was a pioneer of bringing it to the NBA. With the strength of our guards and perimeter players we need to get back to that style of play.
"John will be involved heavily in our offensive strategy and will be our lead coach in on-court player development. We're excited to have him join our program."
Just how "heavily" Welch will be involved in implementing offensive strategy remains to be seen but it certainly seems like a move Calipari needed to make to maybe re-energize a UK program with only one win in the last three NCAA tournaments.
The Kentucky release said Welch would be a "vital" part of UK's offensive strategy and also a "primary contributor" to scouting and game-planning. He's been coaching in the NBA for almost 20 years under coaches Doc Rivers, George Karl, Jason Kidd, Hubie Brown and Jerry Tarkanian.
 
"I am thrilled to be joining the Kentucky basketball program," Welch said in the UK release. "I look forward to working with Coach Cal and his tremendous coaching and support staff. Helping players grow and develop has always been my passion as a coach, and I can't wait to get in the gym with our team this summer.
"It is an honor to become a part of Big Blue Nation's proud basketball tradition and have the opportunity to assist in the continued success of the premier program in college basketball."
Not only did Welch's son, Riley, play two years at UK for Calipari and then spent last season as a UK grad assistant,  but the new Kentucky assistant coaches former UK players DeMarcus Cousins, Willie Cauley-Stein and Rajon Rondo during his time in the NBA.
At the collegiate level, he worked under coaches Jerry Tarkanian and Seth Greenberg before he went to the NBA where he was part of a staff that advanced to the NBA playoffs 15 times, including a stretch of 12 consecutive seasons.
Now he'll have a chance to help rejuvenate the UK program that has lost some juice and currently has just seven scholarship players on the 2023-24 roster. Welch's game preparation and in-game suggestions could be pivotal to helping whatever roster Calipari ends up with for next year having a better chance to succeed.