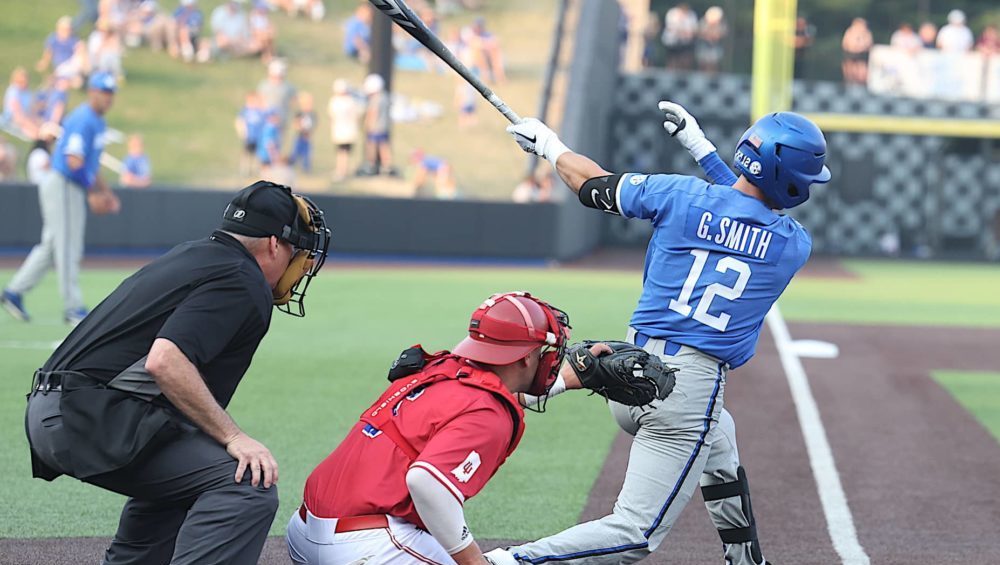 Vicky Graff Photo
The Kentucky Bat Cats gave it all to Indiana on Saturday night, rolling over the Hoosiers 16-6 to force a winner-take-all Game 7 on Monday night. Kentucky's offense had let down their pitching in Friday's 3-5 loss to Indiana, but their bats certainly woke up on Saturday. Even before Kentucky ran it up against Indiana, the Wildcats blanked West Virginia 10-0 for the right to advance.
Kentucky is 2-0 with their backs against the wall this weekend. Now, with a home crowd advantage on Monday night, the Wildcats are in a perfect position to make their first ever College World Series. They're the only team left in the Southeastern Conference to not have a CWS appearance, so a win on Monday night would be magical.
First pitch for UK-IU is scheduled for 6PM ET with a broadcast channel TBD. Those wishing to attend the game can purchase tickets here. In the meantime, check out all of the action from Sunday's big win over the Hoosiers.
UK-IU Game
Vicky Graff Photos