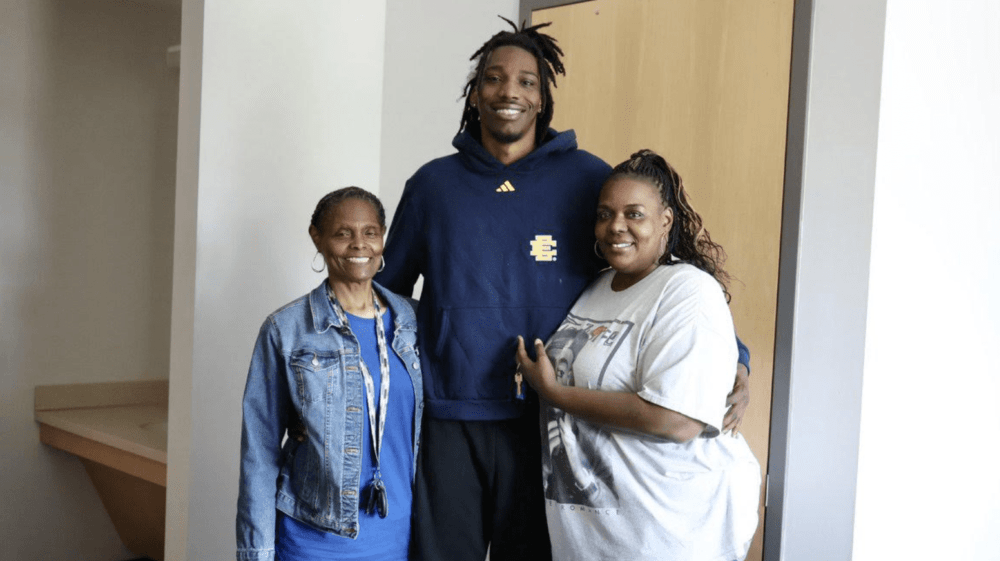 UK Athletics Photo
Kentucky's roster has a lot of questions going into the 2023-24 season and now has one more that could be devastating.
Seven-footer Aaron Bradshaw, a consensus top five player in the 2023 recruiting class, has suffered a broken foot and will need surgery and could miss the start of the season according to Shams Charania of The Athletic.
Charania noted in his Twitter post Friday that the "program is optimistic on full recovery" but UK coach John Calipari's history with injured players coming back is not impressive and this has to be a major concern.
Calipari has not commented on the report which first surfaced a few weeks before Bradshaw's recent arrival but no specifics were ever mentioned until Charania's report.
During a scheduled press conference Friday, UK athletics director Mitch Barnhart declined to comment on Bradshaw when asked by the Lexington Herald-Leader about Charania's report.
Bradshaw is being counted on to be a defensive shot blocker that UK has missed for a team that will be composed mainly of freshmen. Sophomore Ugonna Onyenso, who barely played last season, is UK's only current interior player. Onyenso is a true center while Bradshaw had made it clear he preferred to play the 4 where Calipari has said he might be the team's best shooter.