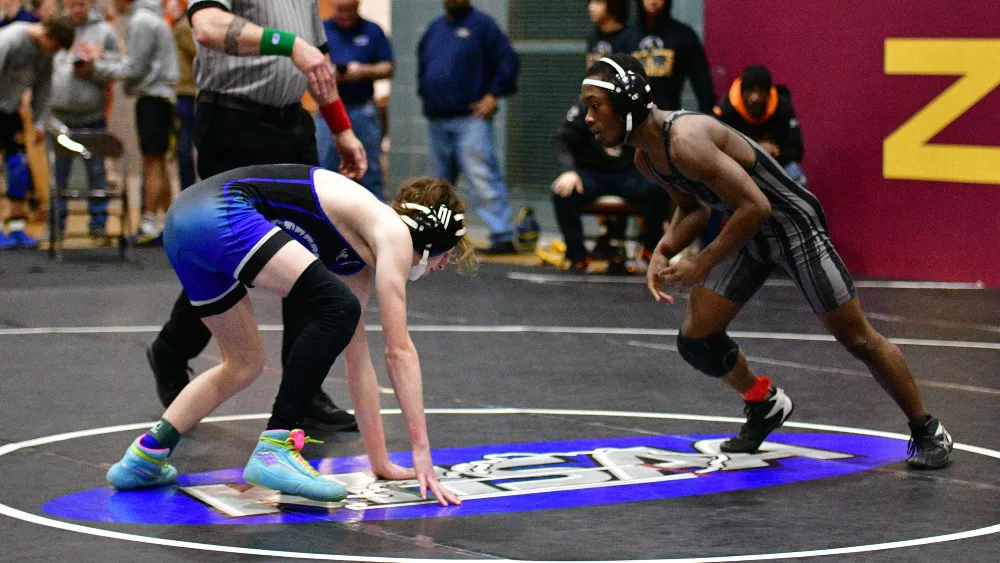 After three years of a split state tournament for wrestling created in the wake of COVID-19, the Kentucky High School Athletic Association has opted to return to the traditional single-weekend format in 2024.
At last month's board of control meeting, a survey of schools was presented in which several options were presented.  Option 1 eliminated the state first round used in 2021-23. With girls' wrestling now sanctioned by the KHSAA and having its first state tournament in 2024, Option 1 offered a Thursday-Saturday schedule with boys on Thursday and Friday and girls on Saturday with that format to alternate years.
Of the 102 votes returned, 64 voted for Option 1.
Option 2 was to continue the state first-round format and sub-divide that round that paired regions in a pod. 30 schools voted for this option.
Option 3 was to reduce to two the number of qualifiers for the state tournament from each region for a 16-wrestler state tournament. Currently, the top four finishers at the region advance to state. Eight schools voted for this option.
Among the Region 1 schools,
Caldwell County, Christian County, Trigg County, Union County, Apollo, Daviess County, and Owensboro voted for Option 1.
McCracken County and Owensboro Catholic voted for Option 2.
Fulton City and Whitesville Trinity voted for Option 3.
Calloway County, Fort Campbell, Henderson County, Hopkinsville, and state champion Paducah Tilghman did not vote in the survey.
Practice for wrestling begins October 15 with the first match set for November 20. The 2024 KHSAA State Wrestling Tournament is scheduled for February 15-17 at Alltech Arena at the Kentucky Horse Park in Lexington where it was held prior to COVID-19. George Rogers Clark High School has hosted the state tournament for the past three years.