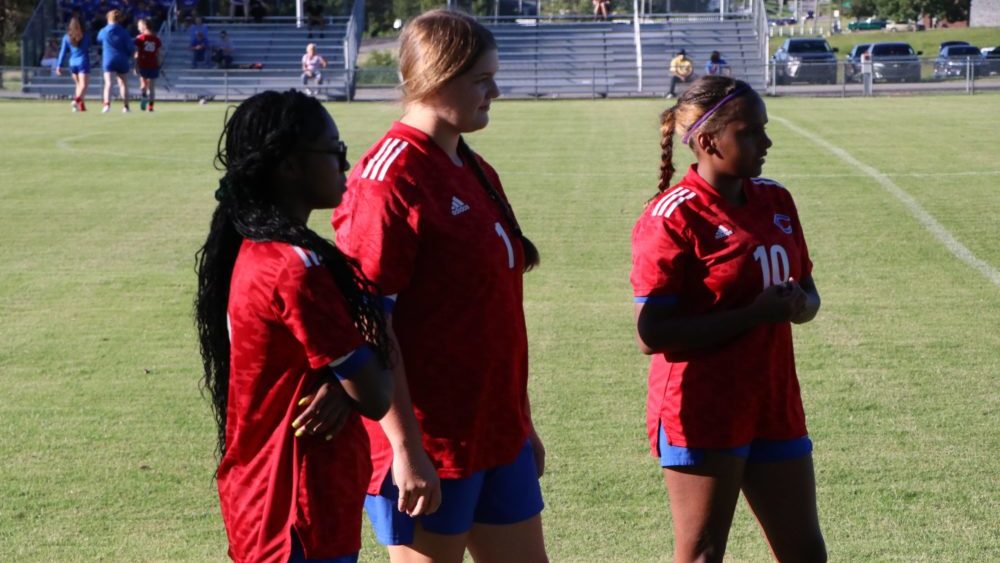 The Christian County Lady Colonels' defense got the job done on the road in Scottsville Saturday. The Lady Colonels pitched the shutout and the offense came up with the one goal they needed as Christian County knocked off Allen County-Scottsville 1-0.
Alayah Lander came up with the only goal for the Lady Colonels.
Defensively, Jayleigh Campbell had a stellar performance in goal, pitching the shutout against the Lady Patriots.
With the win, Christian County improves to 5-8 on the season. The five wins for the Lady Colonels are the most since the 2018 season, when the Lady Colonels went 10-9-2.