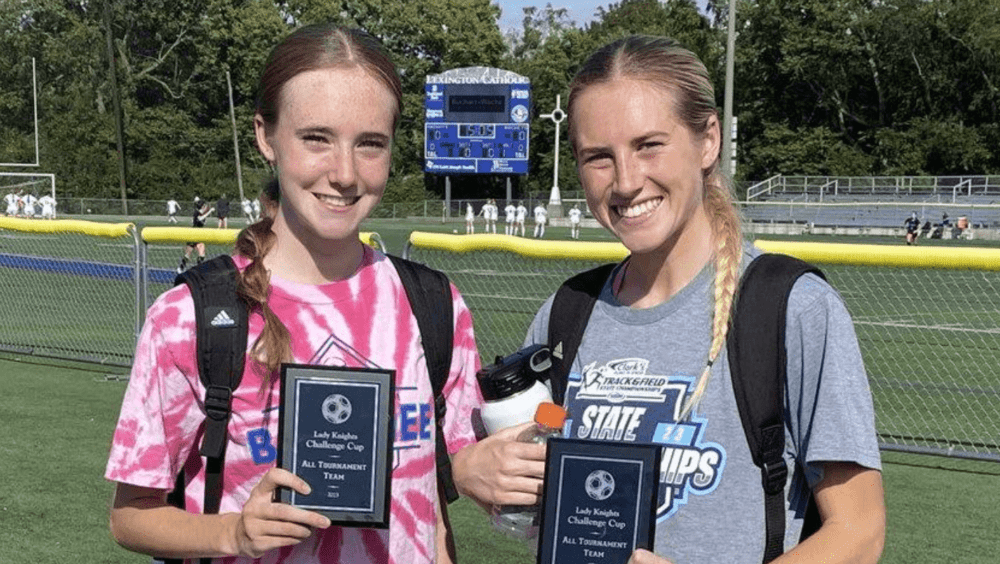 Carlie Thurmond, left, with her younger sister Zoe.
Becoming Bethlehem's all-time leading goal scorer certainly had a family feeling for senior Carlie Thurmond.
The previous school record of 130 goals was set by Maddie Sparks from 2015-18. Sparks is Thurmond's cousin.
One of Thurmond's teammates his year is freshman Zoe Thurmond, Carlie's sister.
"I think setting the record is a pretty cool thing considering how small our school is," Carlie Thurmond said. "I could not have done it without all my teammates because they set me up.
"I think getting to play with my sister this year really made it special. I had never played soccer with her before. We played basketball together last year but this was the first year she could play on the high school soccer team with me and I've really enjoyed that."
Carlie Thurmond now has 133 goals and 42 assists going into tonight's All "A" Sectional at Louisville Holy Cross. If the Banshees win they would advance to the All "A" Classic State Tournament where they would be the favorite.
"Winning All 'A" is one of our goals and we take pride in winning the title and have won it in soccer the last three years. We won basketball my freshman year and came in runner-up last year," Thurmond said. "It's definitely something we want to win."
Bethlehem has a 10-4 record going into tonight's match but the losses have come to state powers Lexington Catholic, Elizabethtown, Assumption and Sacred Heart.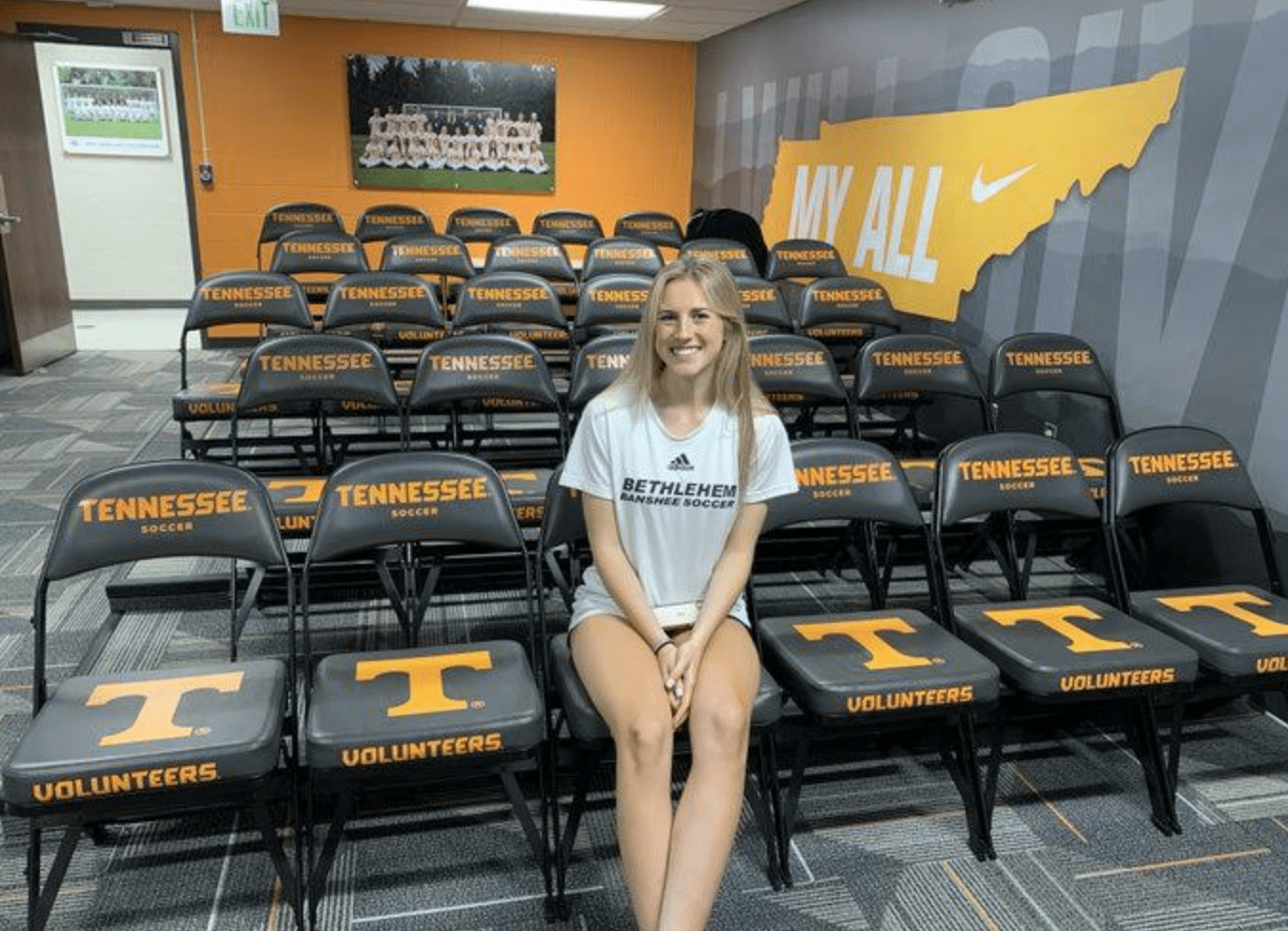 Bethlehem lost 3-2 to Assumption and 4-1 to Scared Heart in the Lady Knights Challenge Cup at Lexington Catholic in its last two matches. Both Thurmond were named to the all-tournament team.
"She played really well. She played right back and shut down opposing wingers. She could be a scorer if she wants in the future but she's a really good defender," Carlie said.
The Bethlehem senior never envisioned becoming the prolific scorer she has until her junior season.  She's also a prolific scorer/passer in basketball who has played for the Banshees in the last three state tournaments. However, soccer will be her sport of choice in college.
She's "kind of close" to making her college choice and has narrowed it down to "about" three schools that she does not want to name.
"I want to make sure the culture of the program is where I want to be and who I want to be surrounded with," she said. "Another big thing is distance from home. I don't want to be super far from home. It is probably going to be an in-state school or a surrounding state."
An indicator might be that she has a post pinned to the top of her profile page on X (formerly Twitter) about an "amazing" unofficial visit to Tennessee with four photos attached.
She does not expect to make her college choice until her high school season ends because she wants to be solely focused on helping the Banshees win.
The Bethlehem senior, who had an incredible 60 goals in 2021, did consider playing both soccer and basketball in college. Her father played baseball and football in college but she thought the time demands of two sports would be overwhelming.
Thurmond, an honor student, hopes this can be the year Bethlehem wins the overall 5th Region title for the first time in her career.
"I think the schedule this year is really good for us," Thurmond, who has 16 goals and seven assists this season, said.  "If you get hard competition, you are not surprised when you get to postseason play. You know what to look for and what you are going to see."