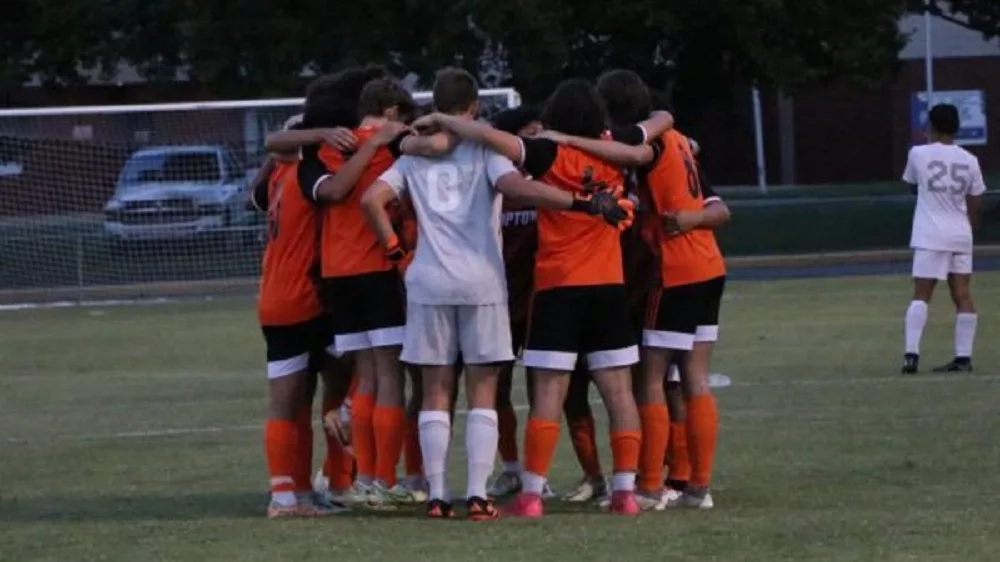 The Hopkinsville Tigers made a single goal enough for the second time in a row with a 1-0 victory at Fort Campbell on Thursday.
Hoptown won for the third time in four outings to improve to 3-1 in 8th-District play.  The Falcons were shut out for the third straight match to slip to 4-6, 1-3 against district competition.
Nickolaus Klar got the lone goal off an assist by Kyler Delvecchio, and the Tiger defense did the rest.  Klar leads the team with six goals in nine appearances, and Delvecchio's six assists are also a team-high.  Goalkeeper Jackson Smith made seven saves to earn his fourth shutout of the season.
Fort Campbell will be on the road for the final three matches of the season at Calloway County, Caldwell County, and Heritage Christian Academy.
Hopkinsville travels to face Logan County on Saturday before wrapping up the regular season with a visit from Madisonville-North Hopkins on Tuesday.