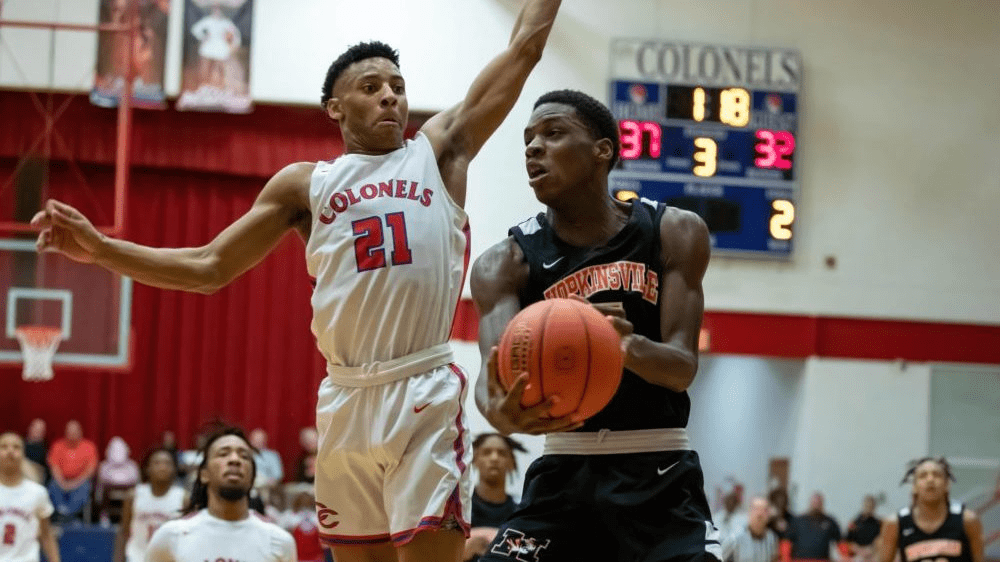 These will be three days to mark on your sports calendar for early 2024. The New Year in Christian County will kick off with some top-flight basketball action involving all four schools in Hopkinsville, as well as some outstanding talent from Kentucky, Georgia, and Tennessee, including the preseason top-ranked team in the state of Kentucky.
Wednesday morning, Christian County District Activities Director Kerry Stovall released the schedule for the 2024 Toyota of Hopkinsville Holiday Classic, which will be played January 4-6 at both Hopkinsville High School and Christian County High School.
The event will involve all four schools in Hopkinsville, Christian County High School, Heritage Christian Academy, Hopkinsville High School, and University Heights Academy, with each boys and girls team playing a game in the event.
Other teams taking part include Lyon County, who is ranked #1 in the Courier-Journal's preseason boys' basketball poll, and Louisville Male, among the top teams in Jefferson County, coached by former Hopkinsville coach Tim Haworth.
The schedule looks like this:
January 4th @ Hopkinsville High School
5:00—Heritage Christian Girls vs Dawson Springs
6:30—Hopkinsville Girls vs Owensboro
8:00—Hopkinsville Boys vs Marshall County
January 5th @ Christian County High School
6:00—Christian County Girls vs Marshall County
8:00—Christian County Boys vs Louisville Male
January 6th @ Hopkinsville High School
2:00—Heritage Christian Boys vs Grace Baptist Christian School (GA)
4:00—University Heights Boys vs Pearl Cohn
6:00—Hopkinsville Boys vs Louisville Male
8:00—Christian County Boys vs Lyon County
In addition to the basketball action, Gateway Academy classes will be involved in the Holiday Classic. The Culinary Arts classes will be preparing meals for the Hospitality Room for all three nights of the Classic.
The Engineering classes will be creating special commemorative medallions that will be presented to the "Player of The Game" following all 9 of the contests. Thank you to Mr Benjamin Smith and his students. The Christian County Public Schools Food Services will be providing meals for participating team players.