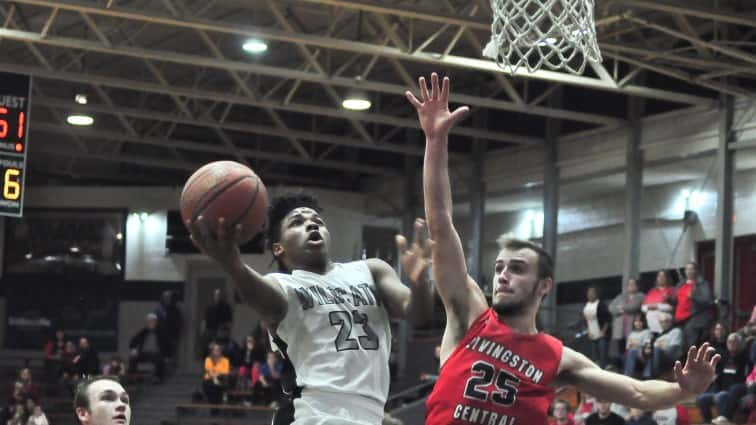 Payton Croft knew this season would be a roller coaster with a young squad. However, he wasn't expecting every single game to have the ups and downs he has seen in the first five games.
After tying the game with a 3-point play with 1.3 seconds left, a foul on the inbounds sent Livingston Central to the line where they hit a pair of free throws and escaped with a 67-65 district Friday at Wildcat Gym.
The excitement of the back-and-forth game culminated in the fourth quarter when Trigg County rallied from six points down on three different occasions. Trailing 65-62 with 11 seconds left, Trigg County launched two 3-pointers that missed the mark. Wildcat eighth grader Gavin Grubbs rebounded the second miss and attacked the lane, hitting the bucket and drawing a foul. He hit the game-tying free throw with 1.7 seconds left to tie the game at 65-65. On the inbounds, Trigg County fouled Max Downey 80 feet from the basket. Downey hit both free throws to seal the win.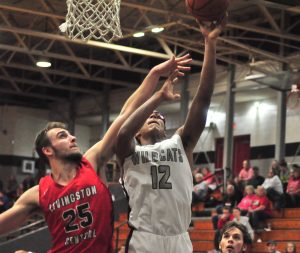 Livingston Central led by as many as nine points in the second half but had an answer every time Trigg County cut the deficit to one possession. The Wildcats did not lead the contest after the first quarter.
Trigg County had a matchup problem with Livingston Central big man Bryce Stein who went off for 28 points and 14 rebounds. T'Roy Ringstaff added 14 points before fouling out late in the fourth quarter. All seven of Max Downey's points came at the free throw line.
Kendric Adams scored 13 points and grabbed 12 rebounds but fouled out with three minutes left. Jakobe Bridges scored 15 points, and Gavin Grubbs came off the bench to score 10 points and hand out four assists.
Trigg County launched 37 three-pointers in the contest and hit ten. As a result, they were outshot 36-20 at the free throw line.
Both teams are now 1-1 in district play. Trigg County will play at Community Christian Tuesday and travel to Lyon County Friday.