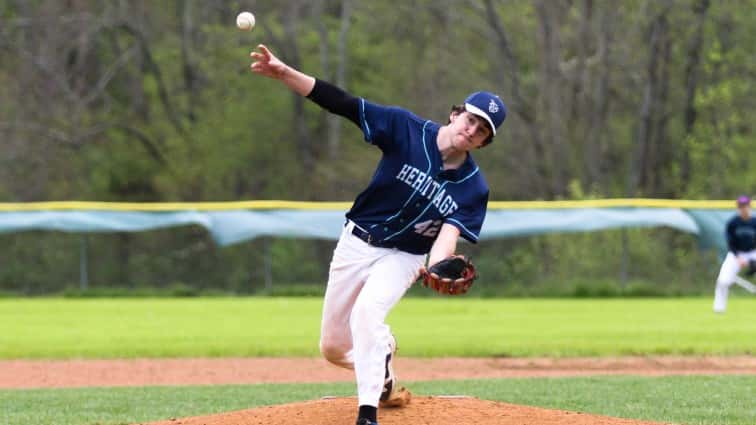 Heritage Christian Academy, the top-ranked team in the KCAA Baseball Power Poll, remained unbeaten in league play with a doubleheader sweep of Somerset Christian Saturday at David Eddings Field.
The Warriors used a six-run fourth inning to win 7-2 in the opener. Josh Jones had a bases-clearing triple in the big inning that thrust the Warriors into the lead.
David Jent had two hits for the Warriors and stole two bases.
Caleb Jones got the complete game win. He struck out 11 and allowed three hits and one earned run.
The Warriors started quick in the second game, scoring five runs in the first inning of a 6-2 win. HCA managed just four singles in the contest but didn't need much offense with Josh Jones on the mound. He threw a one-hitter, striking out 11 and walking none.
Heritage Christian improved to 11-5 overall and 6-0 in KCAA play. They will play AIE in a doubleheader Thursday.