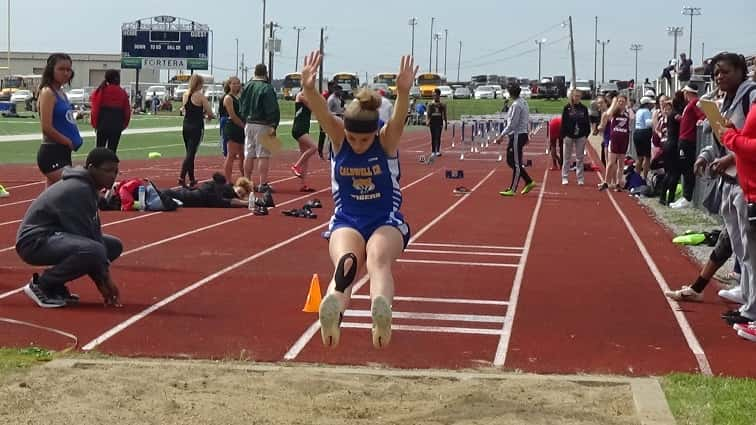 The Caldwell County track & field team traveled to Fort Campbell on Saturday to compete in the Coach Johnson Memorial Classic at Fryar Stadium.  The Tiger girls finished eleventh overall, while the boys came in thirteenth.
The Tiger boys and girls had their most success in the relay events, claiming seventh in the boys and girls 4x100M and 4x200M.  The girls team of Christina Thatcher, Jillian Choate, Alexis Gray and Tamia Walker posted a time of 59.20 in the 4×100, while Amaya Merritt replaced Thatcher in the 4×200 for a time of 2:06.23.  Addyson Schott ran a 6:46.97 in the 1600M, good enough for tenth-place.
The boys also captured seventh-place finishes in the 4×100 and 4×200, with Ethan Newsome, Dylan Cavanaugh, Kyrese White and Trace Olden running a 46.98 in the 4×100, and Ethan Weatherspoon, Colin Paris, White and Elija Shaheen posting a 1:41.92 in the 4×200.  Newsome also earned tenth in the 1600M with a time of 5:26.07.
Jadon Towe was the Tigers' top finisher in the field events, taking ninth in the high jump with a height of 5-02.00.