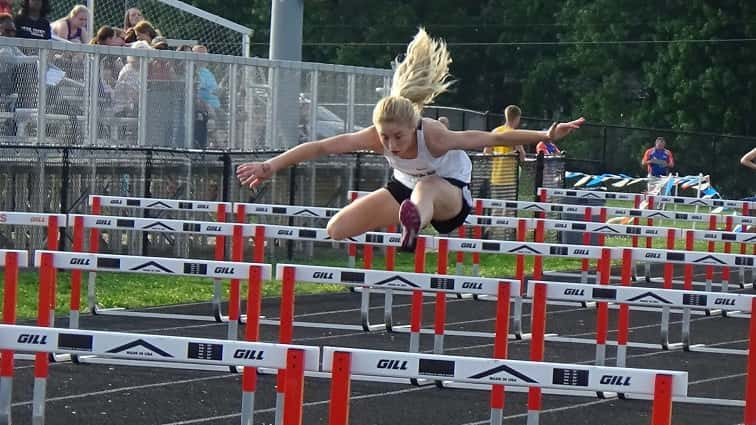 The Trigg County girls won three of four relay events to finish fourth overall at Tuesday night's Marshall County Double Quad, while Jaquellus Martin took 1st in the 200M and 2nd in the 100M to help the boys to an 8th-place finish.
The girls' relay teams took 1st in the 4×200, 4×400 and 4×800, while not running in the 4×100.  They posted a 1:56.57 in the 4×200, a 4:36.96 in the 4×400 and a 11:32.36 in the 4×800.  Individually, Trinity Cavanaugh ran second in the 800M with a time of 2:38.82, with Riley Brame taking 2nd in both the 100M hurdles and the 300M hurdles with times of 18.85 and 53.67.
For the boys, Martin ran 1st in the 100M with a 23.25 and finished second behind UHA's Isiah Pantiere with an 11.62 in the 100M.  Austin Cavanaugh came in 8th in the 1600M with a 5:09.49.