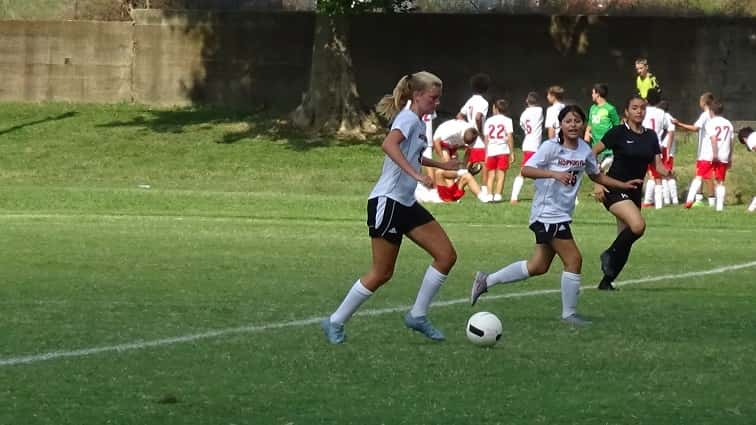 After getting hot down the stretch last season and winning 5 of their last 7 regular-season matches, the Hopkinsville girls' soccer team suffered a heart-breaking shootout loss to Christian County in the first round of the 8th-District tournament to end the season with an 8-9 record.  The setback snapped a 17-game win streak against the Lady Colonels and left the Lady Tigers at home during the 2nd-Region tournament for the first time since 2006.
The Lady Tigers graduated four seniors off the 2018 team, but return a strong core group as they look to get back to the top of the 8th District this season.  Spearheading the returnees is sophomore forward Ana Hernandez, whose 18 goals led the team last season.  Hernandez also bagged 6 assists, second-most for the Lady Tigers.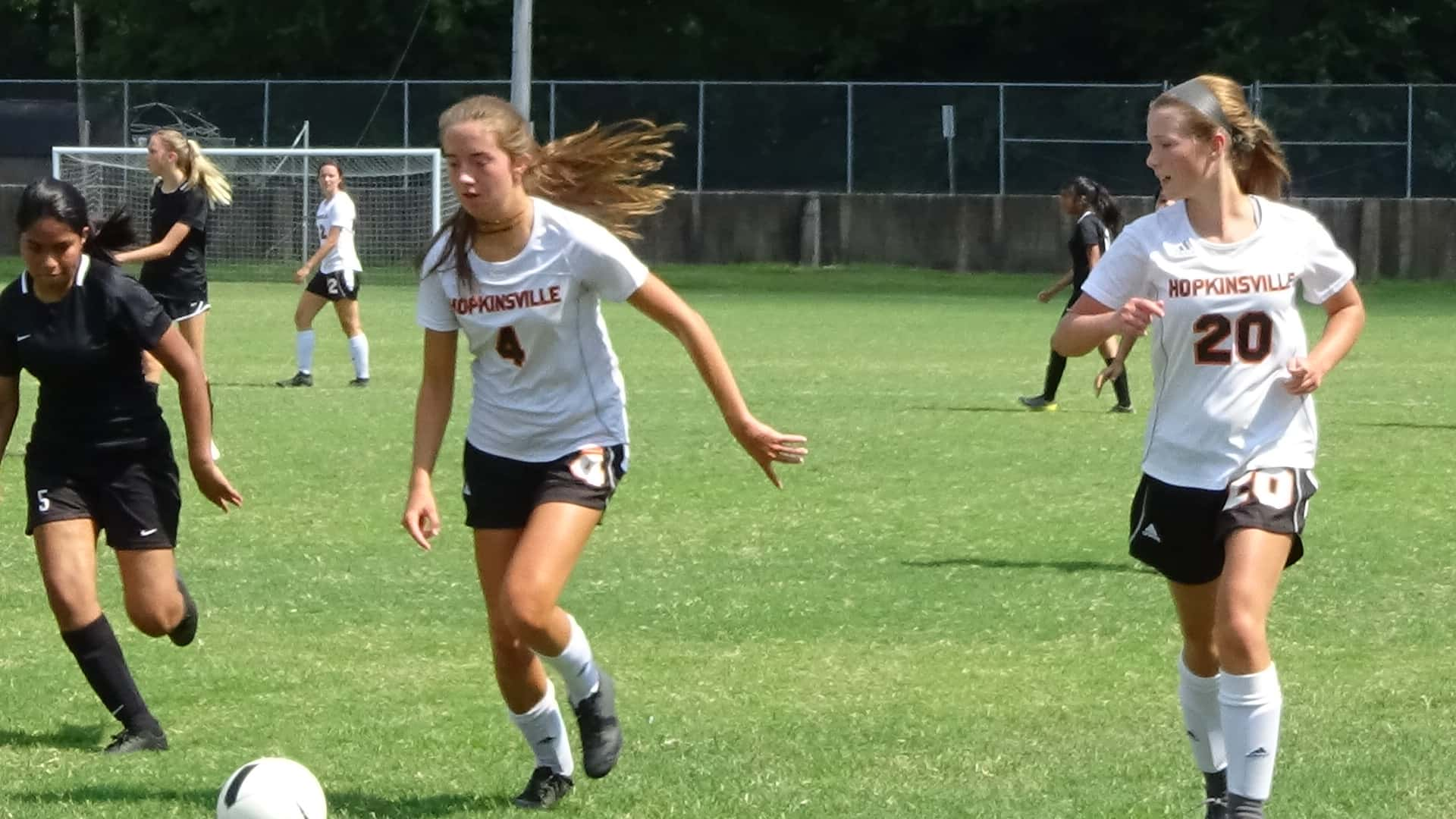 Senior Sarah Johnston is back to anchor the midfield, with fellow senior Anna King leading the defense.  Sophomore Vy Nguyen was forced into duty as the team's goalkeeper last season after an injury to Natajea Babb, and will return as the starter after yielding 1.6 goals a game in ten appearances in 2018.
Keeli Miles looks set to split time between defense and attack after collecting 9 goals last season, good enough for second on the team.  Sophomores Allison Wood and Haley Cowherd are back on defense, while Grasen Givens, last season's assist leader with 7, and Abby Moss will man the midfield.  Junior Peyton Lewis is projected to play in both the defense and up front for the Lady Tigers.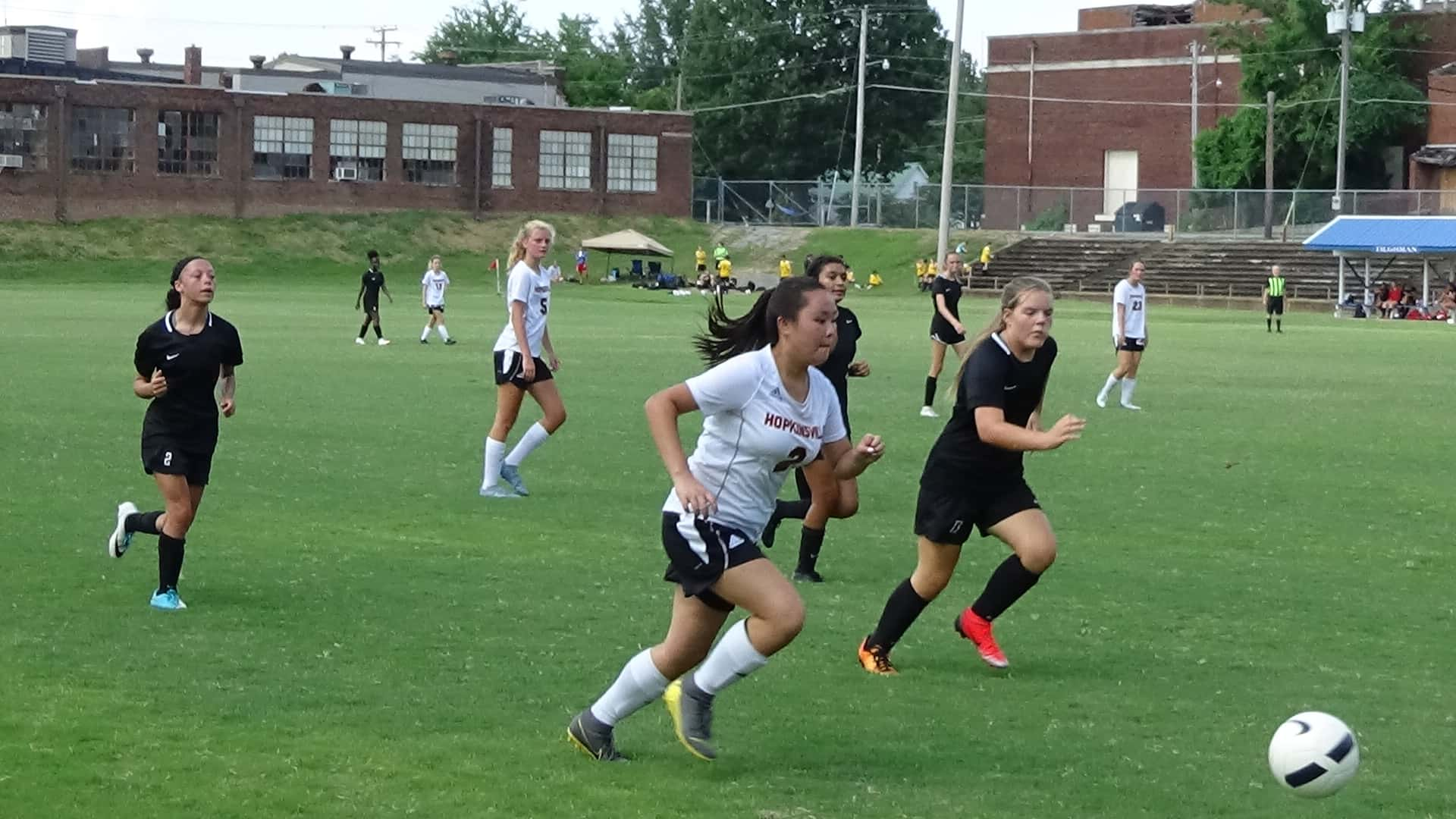 Coach Jeff Addison, the longest-serving coach in the 2nd Region, will also look to some talented freshmen as he begins his seventeenth season in charge.  Forward Laney Wilson scored a hat trick in place of an injured Hernandez in a 9-0 scrimmage win over Mayfield last week and figures to provide an added scoring punch.  Morgan Woosley will help bolster the midfield and Faith Folz is expected to contribute on defense.
The Lady Tigers will begin the season with an early test on the road against South Warren on August 13.  The Spartans beat Hoptown 11-1 to open last season.  They will open district play at Fort Campbell on August 19, but will have to wait until September 17 to renew their rivalry with the Christian County Lady Colonels.  Other measuring-stick games include back-to-back meetings with Marshall County and Henderson County in early September and a visit from Madisonville-North Hopkins on September 24.
At a recent scrimmage as part of the Paducah Tilghman Jamboree, Addison talked about his team's preparation and the upcoming season.